Online Live Demo
Pictures say more than words – especially when they're alive and moving!
In 30-minute live demonstrations, our product managers will show you the functionality and advantages of the new instruments.


Online Live Demos on Livestorm
Get an overview of VEGA Australia's latest range of sensors and measurement instrumentation with product demonstrations and LIVE Q&A's! Find out how you can achieve more visibility in your production process! Our product managers use practical examples and explain live why radar is the better ultrasonic and why the technology is now gaining the upper hand. Get to know the advantages of the new sensors. Radar or Ultrasonic? Which one is the best technology for Wastewater treatment and drinking Water supply systems? Explore other demonstrations to for a multitude of applications through a variety of industries such as Food, Chemical, Energy, Mining and much more. Have a question? Feel free to ask us LIVE during our hosted session or afterwards with our Q&A live session or speak to our dedicated VEGA expert via LiveChat.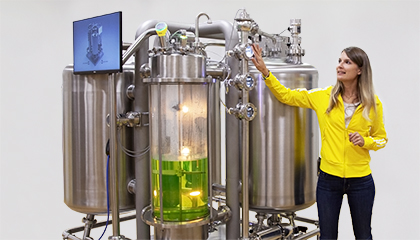 Optimal hygiene and productivity: Measurement technology for the food and pharmaceutical industry
VEGA sensors are the right "ingredient" in the processing of raw materials in food production. They make up a complete range of measuring instruments for precise and safe drug production. The portfolio includes innovative sensors for level and pressure – with certified hygienic design and high temperature resistance as well as resistance to aggressive cleaning processes. By adding compact pressure sensors and level switches, VEGA has become a full-range supplier for hygiene-sensitive processes.
More visibility in processes: New pressure sensors and level switches
Which sensor feature is especially important in my application? Today there are many different solutions with pressure sensors and level switches, however, they cannot always be compared 1 to 1. VEGA specifies the reliability and efficiency criteria and supports the user in selecting the right sensor. There is great potential in the use of the sensors – but the basis for all use lies in fulfilling the requirements specified in approvals and legal regulations.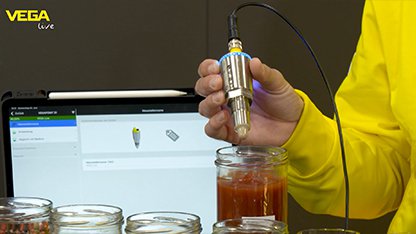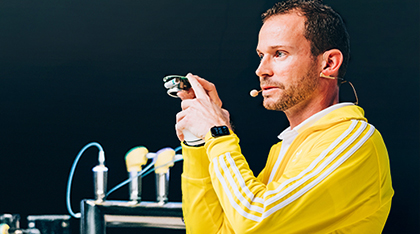 From simple to challenging: How radar optimises your bulk solids applications
With radar technology that is robust, flexible and economical all at the same time, VEGA is setting the course for more efficient production processes involving bulk solids. The deployment spectrum of the new VEGAPULS C series now includes simple, basic applications. Experience in our live demo how "radar for any situation" works. From standard applications to unconventional and complex ones: how the technology measures reliably, regardless of dust, noise or temperature fluctuations. And above all, how it performs in direct comparison with ultrasonics.
Radar measurement technology in wastewater treatment
The new compact radar instrument series has been specially optimised for applications in wastewater treatment. Clarification plants all over the world can thus rely on VEGA technology for optimal measuring results. Experience and learn about the advantages of the new instrument series in a 30-minute live demo presented by our product specialists.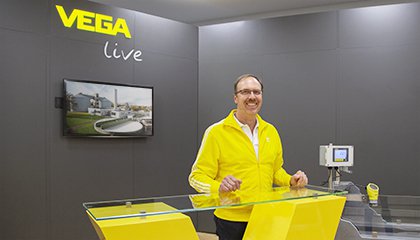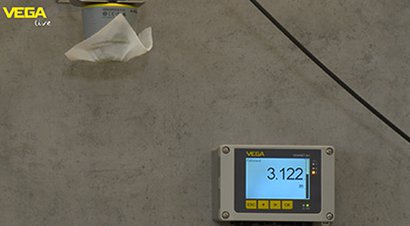 Compact, low-cost and unbeatable: New sensors for water and wastewater
Radar or ultrasonics? Which one is the best technology for wastewater treatment and drinking water supply systems? In live tests, VEGA explains the differences between the two measuring principles and shows how the new 80 GHz level sensors perform in a direct comparison. The new generation of VEGAMET controllers provides the additional boost in efficiency. VEGA presents this unbeatable combination and demonstrates the many possible uses in practice.
How to participate in the live demos
Do you have any questions?
We're happy to answer any questions you might have about the online live demos.
E-Mail: a.mazor@vega.com
Telephone: 1800 817 135