Effective feed control for a crusher
Application
In a quarry, the feed hopper above the secondary crusher is at the heart of the screening and grading process and this is a critical control point. This is where the majority of aggregate comes through, it is a very noisy and dusty environment, with unpredictable flow patterns and material behaviour. The crusher itself is capable of processing up to 400 tons an hour and the whole plant 4000 tons a day. With this level of throughput, its vitally important to get accurate information and control to optimise productivity, energy consumption and product quality from the crusher. Originally, as is the case with most sites in the sector, non-contact ultrasonic level sensors were installed. However, the noise, dust and product build up regularly delivered unreliable performance for the control they required. Instead of an analogue indication of the level in the feed, it was more a series of step changes from low to high and back again, as the reflected echo signals came and went, or they would 'fail safe high' through loss of echo. This single measurement problem resulted in regular production halts, poor process and energy management and resets of the sensors to clear the problem. The ultrasonic units required regular maintenance: from cleaning transducers, adjusting angles and 'tweaking' software to try and make them perform as they wanted. A solution was needed to improve the performance.
Recommended products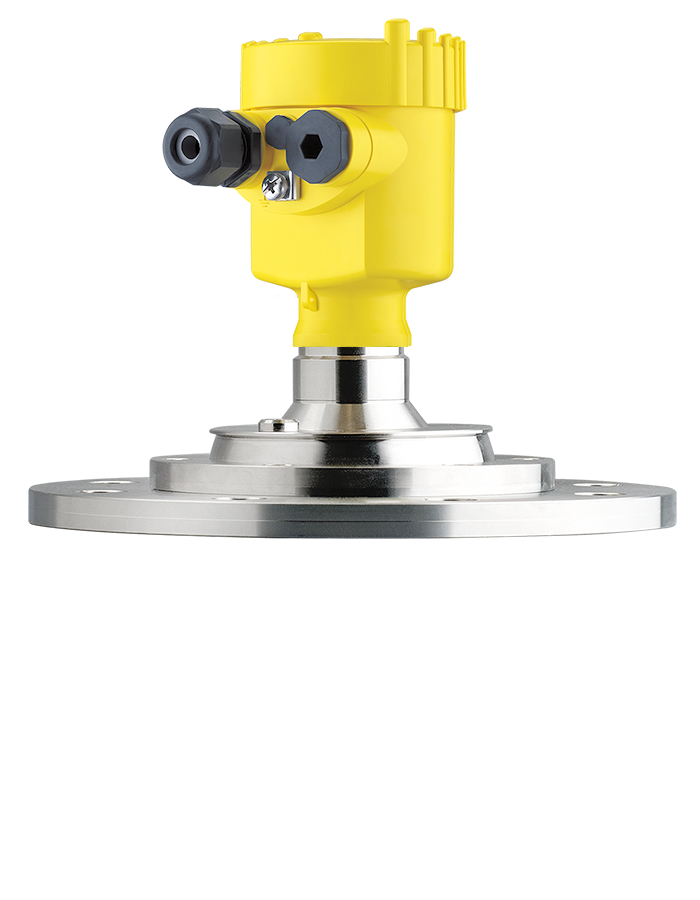 VEGAPULS 69 Radar Level Measurement for Bulk Solids
Benefits:
Easy installation
Very simple set up
Reliable performance
Minimal maintenance
Reduced cost of ownership
Measuring range - Distance
Solution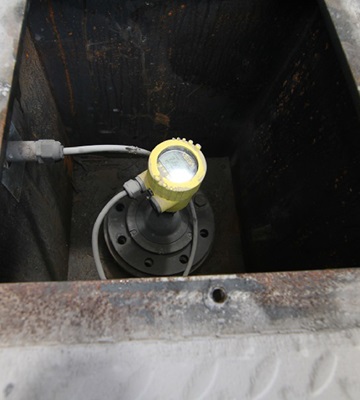 A VEGAPULS 69 radar level sensor was installed instead on the existing mounting position of the ultrasonic sensor, very close to the main infeed into the bunker. Installed on an empty silo, commissioned by a plug-in programmer on the top of the device with no extra adjustments, the sensor was able to read right down to the bottom of the bin to the outlet conveyor. Then, with just a few minor adjustments to optimise the performance of the sensor and its output, the radar is working successfully, providing a smooth level output to enable operators to effectively control crusher throughput and the conveyor speeds. No need for extra maintenance work and a reduction in downtime caused by measurement problems, a first for this area of the process.