Boxes
For more than 25 years, I have been dedicated to the world of event and banquet organisation. I chose this profession quite consciously because I truly love planning, taking care of the details, and my passion is dealing with people. I felt completely fulfilled and couldn't imagine doing anything else. But then came COVID. With all corporate and social events cancelled, I had to pack boxes and look for new opportunities. Into those boxes I put my desire to take care of customers, my passion for sales and my enthusiasm to get ahead, and I moved to VEGA. Here, I found an exciting and solid project with one of the best teams I have ever worked in. I went from selling illusions to selling solutions, and I couldn't be happier.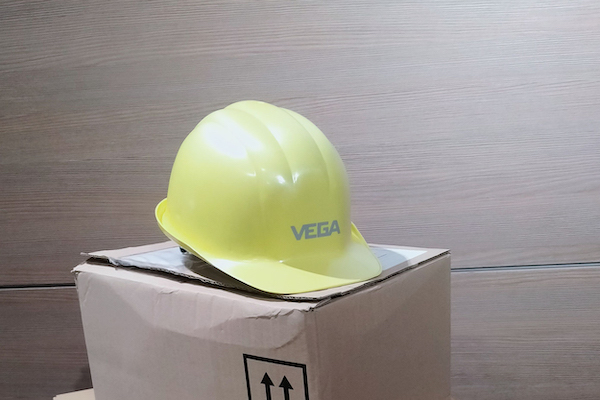 Humanity as a source of creativity
During a private trip to Dubai, I visited the entire VEGA team. During this trip, we took the opportunity to have a barbecue in the desert under a sky full of stars. It was beautiful. We took the opportunity to take photos with the 'light painting' effect. Two people posed and two others did the effects behind them, and guess what our first idea was? We tried to write VEGA in light painting! A spontaneous joint idea that shows how connected we feel to VEGA. At VEGA, we are curious to create an entity based on human values that is very simple! I not only met great colleagues there but also very good friends.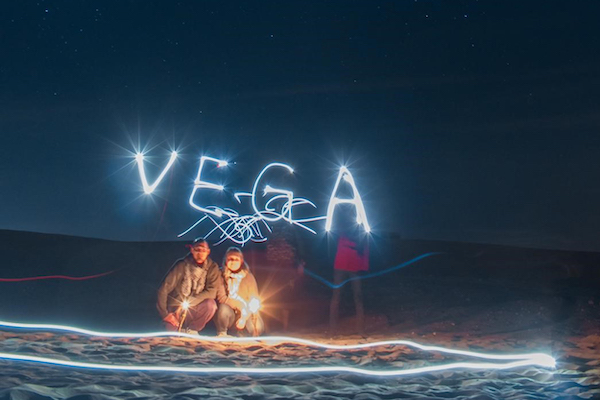 Pink
When we recently had the opportunity to congratulate a colleague on her 50th birthday on behalf of VEGA, we saw how her team had given her a trolley full of small and large things for her birthday. That, in itself, was very beautiful and remarkable. We noticed that everything was pink or rose-coloured. When we asked the colleague about it, she told us about her passion for this colour. Although she was very happy about the gift from VEGA, the VEGA watch, which is usually available in yellow, was also converted to 'telemagenta', or pink, in this case. I think this shows that VEGA cares about each individual person. Without a good team that is interested in each individual person, this would not have been noticed and therefore not possible.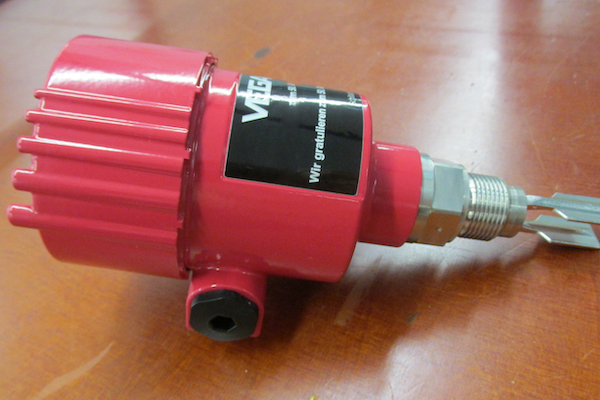 In pursuit of happiness
There are moments in life when we are upside down and seeks a place where we feel calm, joy and peace. Such states of mind enable us to thrive, grow, renew and are conducive to good human performance. With a little HUMANITY found along the way, healthy spaces for interaction, work and relationships can be created. When you live this internally in an organisation, it trickles down to your clients and into your personal life. You start to feel happier where you are and grateful for it. I have been looking for this place for a long time, and I am happy that I have arrived there, in this space that allows me to develop and contribute what I already am and what I have to contribute, as well as to continue learning and growing in a healthy way. This is a happy moment in my life.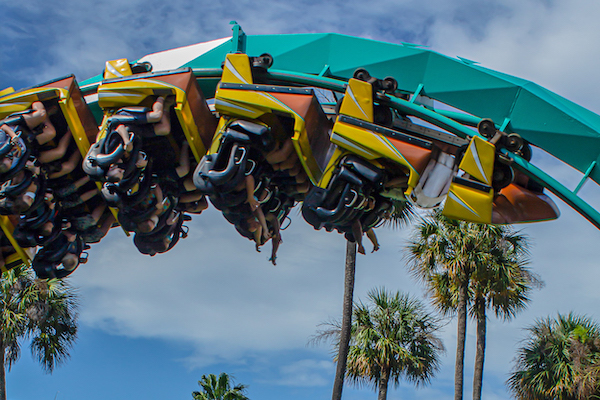 Is the customer your family?
I have been visiting VEGA Schiltach since 1993. It is also the first time I have flown to Germany. Back then it was quite a long trip to Europe for me. I was there for my VEGA product training. My function is sales. I love my job and also the VEGA products that I am supposed to sell to the customers. I like to talk to people, and I like to drive to them. I always think that I have to help and support the customer as they are my family. For me, this behaviour means the value of HUMANITY. We build our relationships together and in the end, they trust VEGA products and our support. Many customers call me a 'VEGA man'. This symbol makes me proud because they trust in this brand and its image. This image shows me that VEGA has been a part of my life from the beginning of my job until today, and I am very proud of that.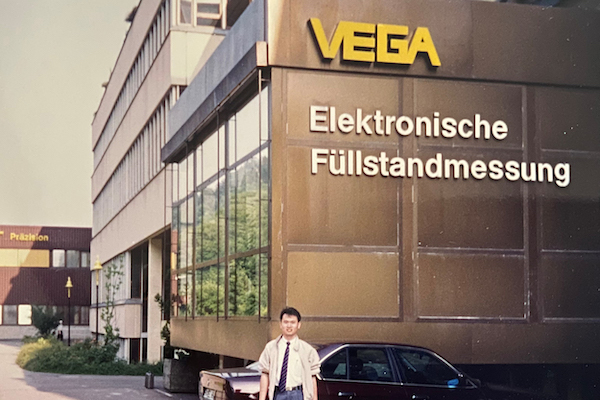 New life at VEGA
I joined VEGA 11 years ago and at the time I joined, my son was born. Unfortunately, he was born with a stomach condition and had to spend the first 6 months in the hospital for sick children. This was a very stressful time. Not only because of my son but also because I had just started in a new company and was worried about how it would be received as I had to try and balance work and hospital. My fears were quickly allayed. VEGA showed me true family values and couldn't have helped me more in those first 6 months. My son constantly reminds me of the humanity shown to my family by VEGA, and I hope to repay that one day. I have a much bigger and extended family now: the VEGA family.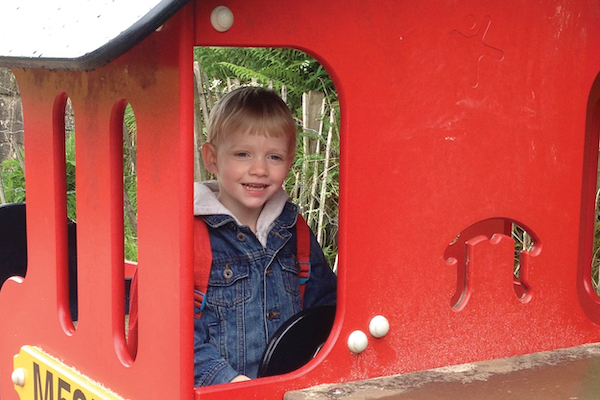 Walk the talk
I started at VEGA two and a half years ago. I was very lucky to end up at VEGA, although I actually just wanted to leave my previous organisation. At first, it was a culture shock for someone like me who had spent most of his professional life in a strictly hierarchical organisation to experience such a flat organisation. However, the more I learned and was exposed to different people and tasks, the more I realised the real benefits. Openness was cultivated, and I found that people were more connected than ever. This also fostered the spirit of accepting disagreements, respecting each other's opinions and expressing your thoughts without fearing the consequences. A visit to our headquarters in Schiltach and discussions with my international colleague made it clear that the emotional intelligence of management had deeply influenced the employees and created a VEGA culture that is unique in the world.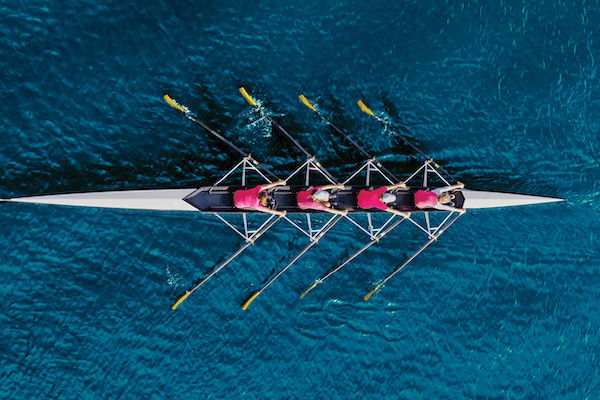 You get what you give
It was my first time visiting a VEGA plant outside the site where I used to work and the colleague in charge of the tour took great pride in showing all the facilities and equipment as he walked through the different sites and departments. Of course I was impressed and curious about the capabilities of the machines and the technology involved, but I always like to pay attention to the small details, the behaviour of the people and especially the impression you feel in the air. At one particular moment, one of the colleagues was presenting a new area that had recently been redesigned, and he said something very simple to me that described and summed up the feeling I was looking into in the faces around me, and also described the feeling I have myself when I work for VEGA. He told me something like: "When you look into these faces, you really feel that VEGA gives you back a part of your work". He wasn't referring to a specific object, it could be a combination of the state of the art smartboards we see in meeting rooms, maybe an apple or an electrically adjustable table, for me as a frahling lover I will represent that feeling with this colourful VEGA mug (pictured).
At the end of the day, no one needs such a nice mug to get their work done, but the combination of these little things creates a caring environment that is reflected in the commitment of the staff. This engagement makes a big difference in our daily activities, work performance and quality of life in general. The feeling of giving your best and getting a part of it back to yourself and your colleagues is everything VEGA is about.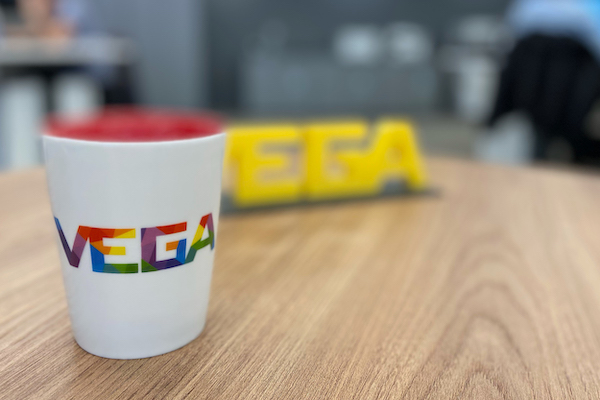 900 km that can change your life
My story is about humanity at VEGA. I had a severe mental breakdown in 2014 due to a private trauma. It went so far that I could no longer do my work at VEGA to the extent I was used to, but I didn't see this even in my condition. At that time, I was advised to seek professional help, which I did for half a year. Then my doctor and I realised that it was not working. It was a terrible feeling to hear that a Dr. psych. Couldn't help me. Then my brother came to visit and said I should just walk the Camino de Santiago (Way of St James) completely, he did it 5 years ago, and it transformed his life. So, I went to the human resources manager at VEGA. I told him that I need 6 weeks' holiday next year, if possible in one stretch. He looked confused at first, but when I explained what it was all about, he said that VEGA would make it possible for me, as it was in both their interests. I was given a few conditions that I had to fulfil beforehand that were work-related such as to teach someone to work on the machine, etc.)
I then walked the entire 900 km route, completely, and it's true: the Way of St James path can truly transform your life for the better. I was so grateful for this opportunity. It changed everything in me and felt like a cleansing. I have walked the Way of St James for the second time, and it was again made possible by VEGA. I feel that I belong, and that I am in good hands. I will also be allowed to do the next Camino in 2025.
Which company makes this possible for its staff - and so often? I think you would have to look a bit longer to find one.
I've been here since 17.09.1990, and I like it every day!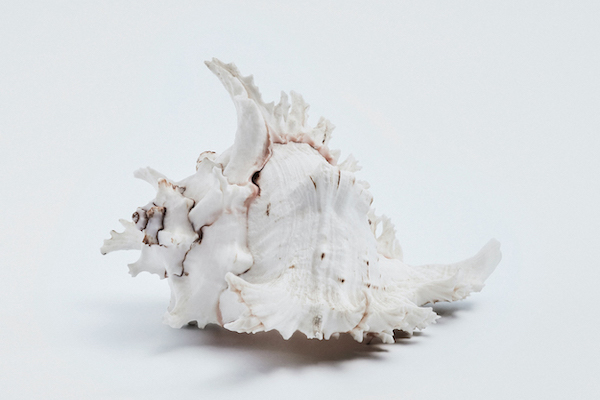 Support the trees to grow…
When I pressed the time machine 28 years ago, I remember a particular milestone in my career that would not have been possible without the trust and support VEGA showed me. I started at the company as a service technician and after three years in that role I wanted to progress into Sales and Marketing. Without much discussion, VEGA supported me so that I could attend evening classes for three years to complete a Master's degree in Sales and Marketing. This has enabled me to start a wonderful journey in a marketing role at VEGA. This positive attitude of supporting people in their development and the confidence I was given were key to my professional growth at VEGA. The best picture to illustrate this for me is a healthy tree that is over 30 years old.
Owners with lots of values
There have been many good memories over the last 10 years, but this one impressed me the most. In 2016, this was Mr Grieshaber's first visit to India. I met him when he checked into the hotel after a long journey from Frankfurt to Pune and a three-hour drive from Mumbai. He had only a small travel bag for a 4-day trip to India. I asked him where his luggage was and he said, "This is my bag. I don't need much to travel and prefer to travel light." Later in the day, I told him that I had organised a dinner for him with the members of the Indo-German Chamber of Commerce. He appreciated my efforts but asked if I could cancel this meeting and organise a dinner with the entire team. He told me that this was more important and that he would like to know more about the team and spend some time with them. I managed to cancel the meeting and organise dinner with the whole team. This gave me the feeling that the management attaches great importance to the team and family values.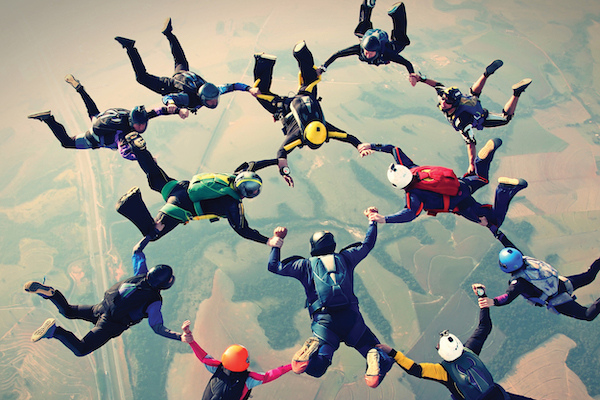 Take a chance on me
This is one of my life stories for which I will always be very grateful. As a young, inexperienced woman who had just graduated from university, it was not easy to find a job. I was given the opportunity to apply at VEGA. I sent my CV and waited for the standard response: "Sorry, you are not what we are looking for." To my surprise, they invited me for an interview, noting that I had studied criminology and the job was for marketing. The only prayer I said was, "God, please don't let me make a fool of myself." As I sat there telling them about myself and pleading how can I gain experience when no one is willing to give me a chance. They saw something in me and gave me that chance. Four years have passed, and I am still at VEGA, gaining experience and enjoying every moment of it. I don't know where I would be today if they had decided to go in a different direction. I am forever grateful. As time goes by, I learn and experience day by day that VEGA is not just a company but truly a family. Everything yellow reminds me of how blessed I am to be a part of this family and to take advantage of the opportunity they have given me.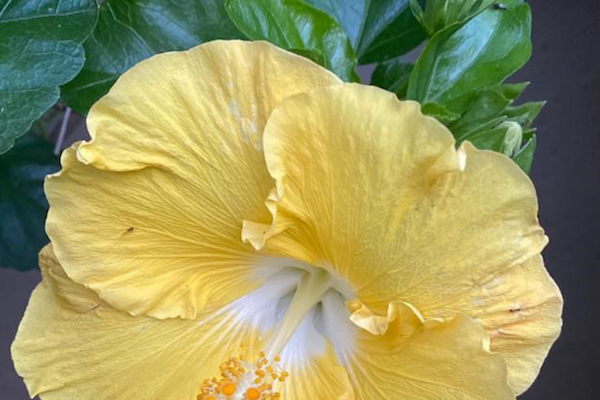 Caring when times are difficult
Being placed as an expat is always difficult in a new country, especially when it comes to finding a place to stay. The Sales Manager of our previous agency, a wise old person who had extended his retirement several times, was kind enough to accommodate one of our staff at his own home. This favour eased our burden and helped stabilise our sales efforts in the region. Years later, the management realised, that our agent was not collecting a pension and was actually going through a financially difficult and emotional period in his life. We decided to pay an amount in the form of a pension, which was much needed support during his difficult phase. The act of kindness which went both ways: it helped our staff and the agent personally. The spirit of caring without personal ambitions can bring changes in an individual's life in many ways. This wallet was a gift our agent gave me. It reminds me of the warm human spirit he always displayed to all of us. Today, with our new country manager and sales partner, we have established a modus operandi to not just accommodate individuals but also bring their families. The little and much needed support we got back then has helped us come a long way.