Back to our roots
A few years ago, I visited a remote refinery in northwest India where we were rolling out 80 GHz radars to various customers in India after the Trend event in Germany. We had travelled overnight by train and then took local road transport to reach the site with our demo radars. It was a cold morning, so we stopped halfway to have a cup of tea from a street vendor. Little did I realise what I would experience at this small tea spot. The tea was served to us in traditional clay cups called 'kulhads'. These kulhads are biodegradable, so they can be thrown away or broken after use and are therefore not reusable! They give the beverage an earthy aroma. Whilst we were on the road with our state-of-the-art instruments and technologically advanced gadgets to get another customer to buy our idea, the simplicity of a kulhad was our salvation in the cold, and the knowledge that something made from the earth returns to it after use sustained us throughout the tour.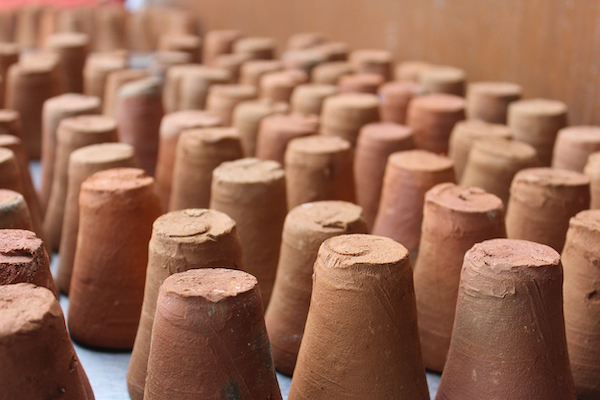 It's the simple things that matter
I feel that simplicity, humanity, curiosity and connectedness are often very similar values that are reflected in the most important memories I cherish. Before I started working for VEGA, I flew from Perth, the capital of Western Australia, to Leinster, a small mining town 1000 km away. I worked for 8 days before flying back to Perth and having 6 days off. This often meant that I missed important events due to the work schedule and distance from home. When I joined VEGA, I started as the Area Manager for South Perth and the Goldfields. This was the perfect balance for me as I grew up in Kalgoorlie, the largest city in the Goldfields regions. This has helped me watch my nieces and nephews grow up, often being amazed at their curiosity to learn and explore and has allowed me to connect with more family and friends. The simplicity of spending time with my godchild and other loved ones reminds me of the importance of having a work-life balance. I am constantly reminded that the values I find so important in life are also shared by VEGA. These values made it easy for my brothers to decide to take a job at VEGA as well.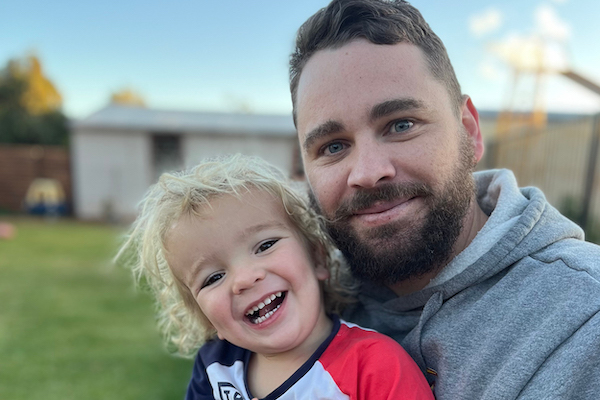 Simplicity.
Before I came to VEGA, I worked for a large company with many hierarchical levels and a very complex organisational structure. It often took years until a new idea was approved by everyone and finally implemented, but then the idea was no longer new. At VEGA, I experienced right from the start that this can also be done more easily and quickly: thanks to the flat organisational structure, realising good ideas often starts within a few days. This also makes sense because in today's increasingly digitalised world, change comes more frequently and more radically than it used to. I hope that VEGA, even with more than 2,000 employees, will maintain the simple short decision-making paths so that we will continue to be one of the world's leading manufacturers of measurement technology in the future.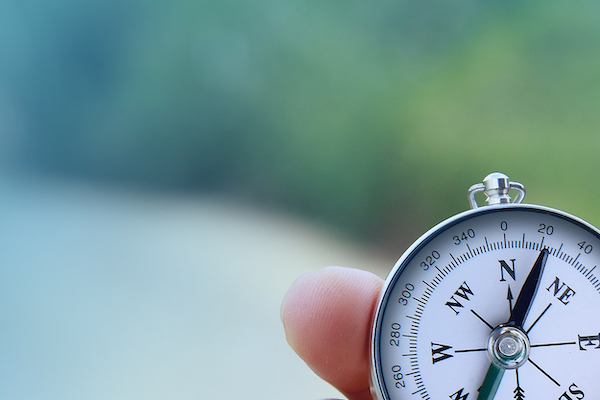 A VEGA KISS (Keep It Simple Stupid)
When I think of simplicity, humanity, curiosity and connectedness, I recall when the Bahamas Electric Company contacted me about six years ago and asked me to find a solution to maintain power on San Salvador, one of the outermost islands in the Bahamas island chain. At that time, the power plant ran out of diesel and the power grid had to be shut down for 48 to 56 hours (barge travel time between Nassau and San Salvador) because someone had stolen or illegally siphoned diesel. The key to this story is a humanity problem that VEGA solved with a simple connectivity solution. We simply used a VEGAPULS 62 and VEGASCAN 693 to automatically send an email to the local police when the unauthorised loss of fuel was detected.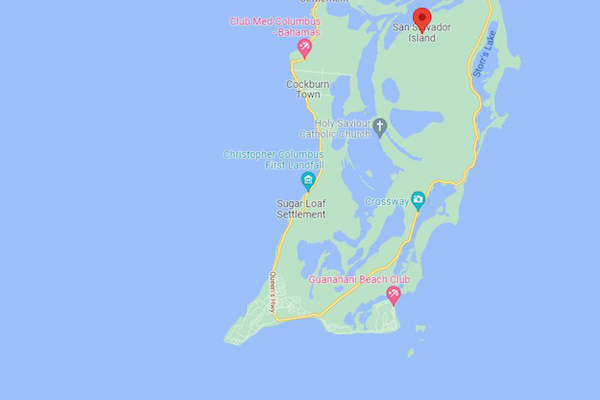 HYGGE in Work and Life
When I think of 'simplicity', spontaneously, a series of book I have been reading came to my mind: HYGGE. People are always seeking happiness and fulfilment in both their personal and professional lives. HYGGE, a lifestyle originated in the Nordic countries, gave me insights into how to focus on the essence of life in a simplified manner that focuses on quality and balance: eating and clothing, home and holiday, family and friends. I always believe that balance, no matter whether it is here or there, now or then, should be the best solution to everything, whilst simplicity could be an enjoyable and effective way to achieve the balance you would like to have. As a new VEGA employee, I was actually initially attracted by the culture and values VEGA are committed to nurturing as well as the simple office layout. Now in reality, I can also see how 'simplicity but focus on the essence of role' is applied by teams in daily work and towards our long-term mission. It really makes me happy to see this positioning in both work and life in general, which I believe is a sustainable way.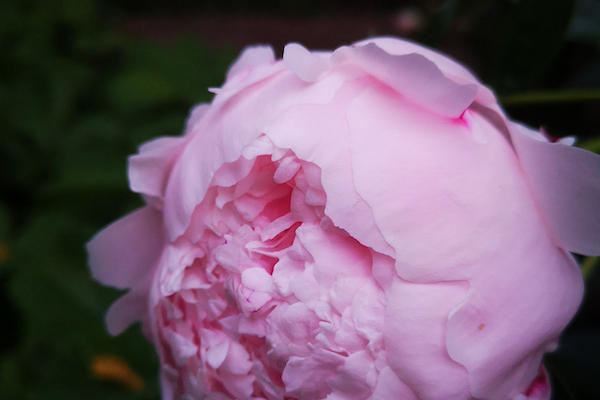 Recycling
I'm fortunate that I've been able to visit VEGA's headquarters in the Black Forest many times. When we come from the US, we usually plan an extra day to recover from jet lag before heading to the office. During one trip, I enjoyed hiking near Wolfach on that extra day. On the way back to town, I was coming down a hill when I noticed an older gentleman carefully sorting his recycling. He didn't see me because I was on the hill above him and he was very focused on sorting. When I looked closer, I realised that it was Jürgen Grieshaber sorting his recycling. This simple act showed me that we have humble leaders running our company. VEGA's corporate culture reflects this, and it comes from the top people who also live it. The word simplicity sums this up perfectly. When someone asks me how I like working at VEGA. I draw on that experience to convey the kind of company we are. It can also serve as motivation when I must do something I may not necessarily enjoy doing (either at home or at work). I tell myself, "If Jürgen Grieshaber can sort his own recycling, I guess I can, too ...".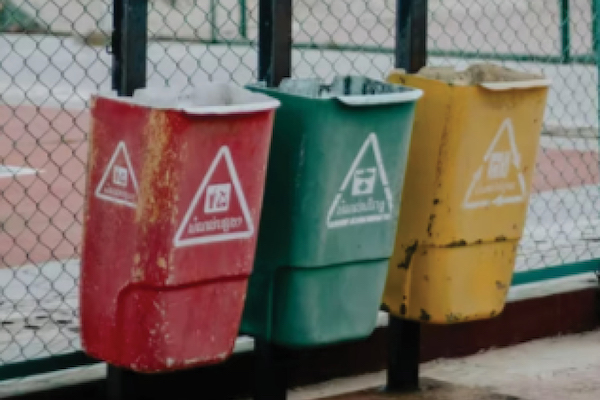 Simply on the move worldwide
In the last 15 years, I have repeatedly been on major trips to far-away countries such as New Zealand, South Africa, Indonesia and the USA. Due to my time in International Sales and Marketing, I have many contacts with colleagues at VEGA subsidiaries and agencies. In the run-up to the trip, it was always easy to get into conversation with local colleagues and get tips for the upcoming trip. In addition, the hospitality of the colleagues has also always been great. In New Zealand we were allowed to sleep with our camper van parked in front of the house of my New Zealand colleague Roger. He left the front door open for us so we could use the bathroom and toilet comfortably. Everything was very simple 😉. In South Africa, we were allowed to stay in the house of the then Managing Director J. G. and his wife C. The whole family took care of us which was so touching. They also went with us, for example, to go souvenir shopping. In the USA, J. B., a colleague of mine for many years, accommodated us without further ado in the basement flat of his daughter, who was studying. His wife cooked for us in the evening and the next day he showed us around the VEGA Americas building in Cincinnati, Ohio. Every trip was an experience in itself, and in almost every country in the world you can simply count on the support and hospitality of colleagues.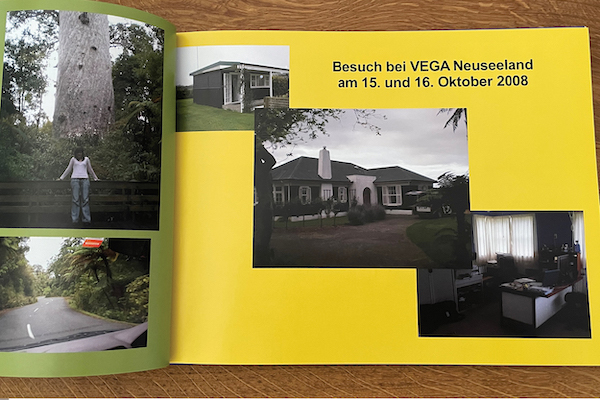 The simplicity of the PLICS concept
When Mr K. presented the PLICS concept to all VEGA employees in 2003, I thought, "This is a great, simple and practical concept for the customer", which our competitors did not yet have and which, at that time, secured us a unique selling point. At today's industrial trade fairs, it is still evident that only VEGA has two types of housing (single and double chamber, not counting the type of material) and that the measurement technology can be easily adapted underneath. Just the slogan of the time: "one for all". The concept has completely convinced me to this day, and I hope that it will continue to be pursued because it is still a unique selling point! Whenever I visit the booth of a competitor during a trade fair, we are still envied for this PLICS concept!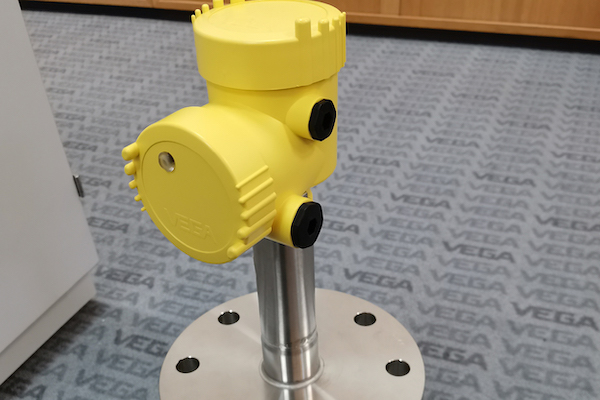 Distribution can be so simple
It must have been more than 20 years ago when I visited a wastewater treatment plant in my field work where a level measurement was needed for a tank. Capacitive always works and is simple, I had learned during my training, and so I recommended a capacitive rod probe to the customer. However, the customer was a bit sceptical, so I offered him a sample sensor to convince him of the function. No sooner said than done, the sensor was delivered and installed. About 3 weeks later, I called the customer and inquired about the function. The measurement worked perfectly and should be purchased, the customer said. When I visited the customer a few days later to have a look at the measurement, I was in for a big surprise. The sensor was not connected at all, any cables were missing. In a nutshell, the customer bought the sensor anyway. That was probably the first wireless sensor from VEGA. Sales can sometimes be so simple.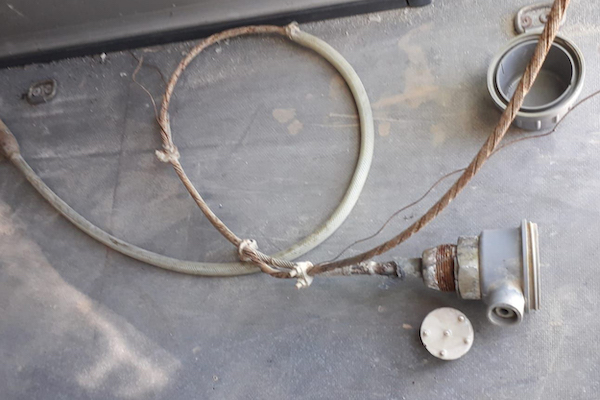 A simple idea that saved a lot of time and effort
Those of us from Service casually call this a "USB power supply". This was a simple DIY solution that solved a huge problem we often faced. Back in 2009 during the 50 year anniversary, VEGA launched the plicsplus series for VEGAPuls 60. A unique feature was the capability to be powered by a low voltage. This gift from a service engineer of VEGA Netherlands, allowed our instrument to be powered from the USB of a laptop. It helped me once in a major way. During a service trip, let's say to a not so technically proficient region, far from home; our client misunderstood that my job was not limited to just commissioning our sensors but also to pulling the cables. Normally, on-site we would regret continuing further which would have put both me and the client at an inconvenience. But thankfully due to my little gift, I was able to finish my job without much hassle. The client was impressed to see how a laptop could power a highly critical measurement, and I never would forget how such a simple tool saved a lot of my time. A few weeks later, after I reached home, the client pulled the cable and the sensor worked as expected.