Reliable operation even with heavy rain
Radar sensor detects level in rain overflow basin
Application
A municipal wastewater association operates several underground rainwater overflow basins. These are relief structures for combined stormwater and sanitary sewage handling especially during heavy rain. They have a drain leading to the treatment plant and an overflow to surface waters. The stored contents can be forwarded to the wastewater treatment plant later as needed. To optimally exploit the capacity of the overflow basins, the gates in the sewer network must be intelligently controlled. This requires reliable and accurate measurement of the levels in the individual basins. The measuring system must be submersible, maintenance-free and easy to install.
Recommended products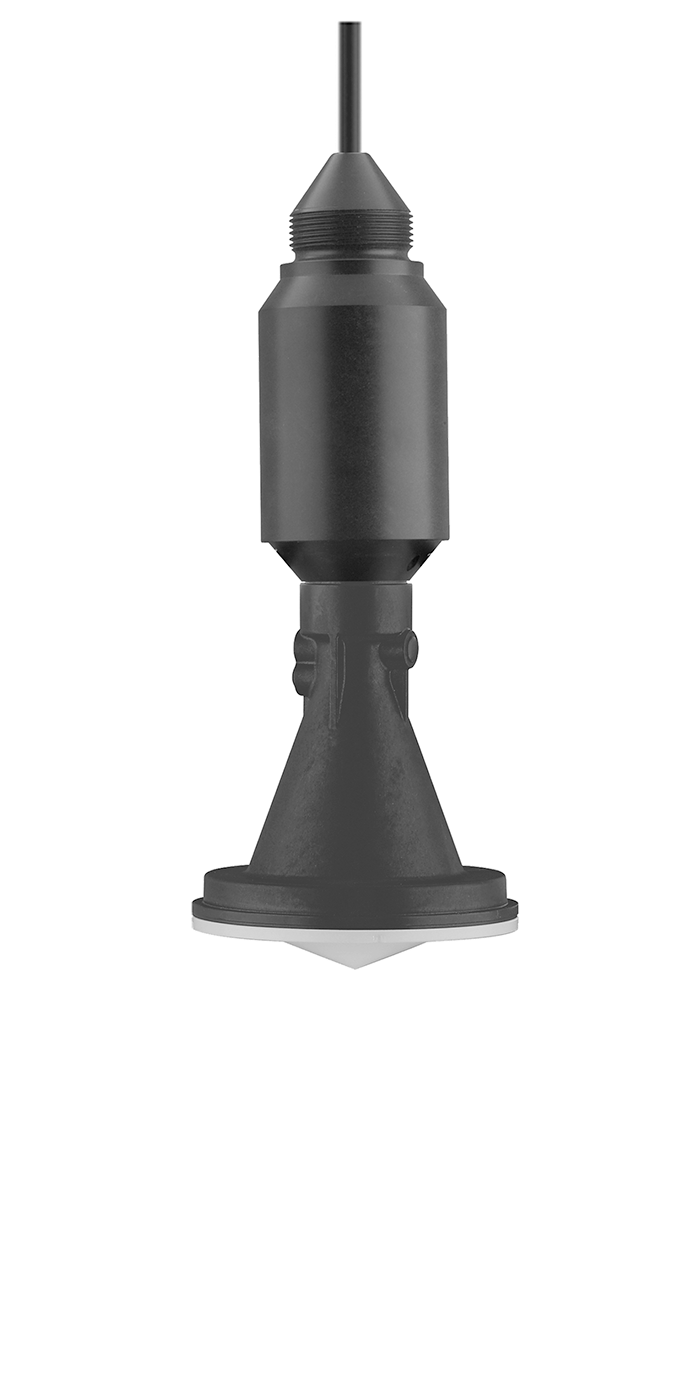 VEGAPULS WL 61
The solution
The ideal solution for this measurement application is the radar sensor VEGAPULS WL 61. It is designed specifically for use in the water/wastewater industry. Its high protection rating of IP 68 and direct cable outlet allow it to be submerged in water and yet continue to operate. One special feature is that it can be mounted horizontally on the wall or ceiling, measuring to the water surface in the retention basin via a reflector.

With this solution the gates can be controlled according to demand and the storage volume of the retention basin thus optimally used. The flange wall mounting makes the sensor easily accessible for service purposes at any time.
User benefits
High operational reliability thanks to immersion-proof measurement function
Economical utilization of the total basin capacity through horizontal mounting
Non-contact, maintenance-free measurement
Time savings through simple setup and commissioning
Measuring range - Distance