Wastewater treatment in an automotive painting plant
Application
To provide a perfect finish on its vehicles, the traditional British sports car manufacturer Aston Martin has to make sure all processes in the paint shop run optimally. A substantial part of the overall system is the wastewater treatment. Any malfunction in the clarification process has a direct influence on the quality of the paint job. All wastewater is recycled in an environmentally-friendly closed circuit system. One of the most important parts of the wastewater treatment process is the settling tank, where the flushed-out solids are removed. Two powerful feed pumps fill the tank and simultaneously move the unpurified wastewater downwards. The tank is strongly aerated in order to intensify the separation process. The precipitated solids sink to the bottom. The clean, aerated water flows over an overfall into the downstream clarification stages and ultimately back into the paint shop for reuse. The precipitated solids are regularly pumped out of the settling tank and disposed of.
Recommended products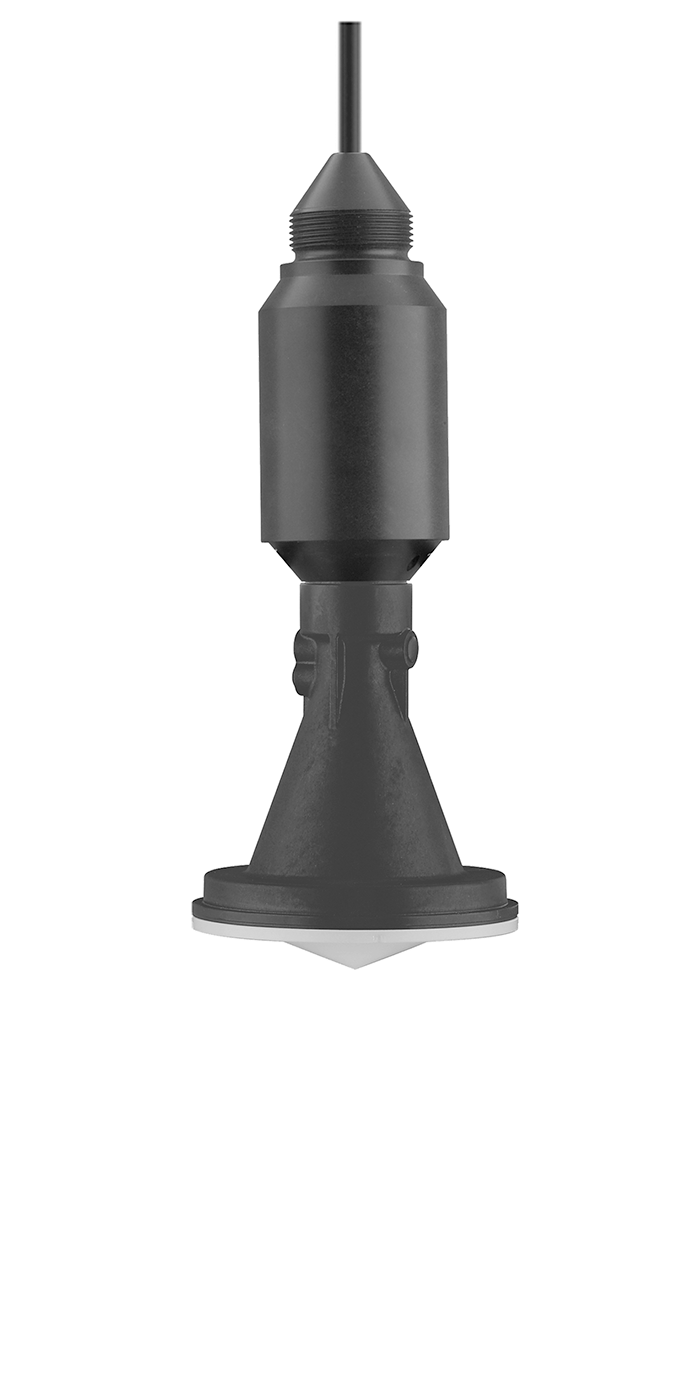 VEGAPULS WL 61
The solution
Up to 140,000 litres of wastewater shoot into the settling tank every minute. The surface is extremely turbulent, sometimes forming thick, sticky foam.
The non-contact radar sensor VEGAPULS WL 61 with plastic encapsulated sensor with protection rating IP 68 is well suited to this harsh environment and the perfect solution for measuring the level here. The density of the medium, the suspended solids and even the heavy foam have no influence on the accuracy of the measurement. The sensor detects all possible filling statuses reliably and with millimetre precision.
Because of its high accuracy, VEGAPULS WL 61 even regulates the inflow of fresh water to compensate for evaporation.
Manual cleaning of the sensor is not necessary.
User benefits
Effective utilization of throughput capacity through fast sensor response
High process reliability through reliable measurement data
Cost savings and work safety thanks to automatic, unattended operation
Time savings through reduced downtime and maintenance
Measuring range - Distance