SPE Offshore Europe
Why spend time on VEGA Stand 3C60 ?
Level, Pressure, Interface and Density measurement and point detection that can save you money.
Discover: Over 20 operational on-stand instruments and applications, all our transmitters have optional Bluetooth ATEX and IEC approved communications for simpler, safer and faster set up. See them in action, discuss your ideas and needs for field based level, pressure and interface measurement and control.
Decide: The widest portfolio in level and pressure technologies - truly modular instruments mean you can design them to fit your process and environment - not the other way round. A 3 year warranty gives you peace of mind.
Decode: VEGA level and pressure engineers are on hand to show you how to get the best out of the instrumentation – discuss options, benefits, limitations and what performance you can count on in your process.
Deliver: Put us to the test, maybe a follow up live demonstration seminar at your company, a trial system or supply of a comprehensive system. We focus on delivering solutions in partnership. Try our SPEED delivery: 90% of our product variants have a 5 day build time.
__________________
Multi-Phase Separator interface profiling – externally mounted high accuracy SMART compact detectors for versatility and improved system performance. Works with emulsions, detects sand, works with foam and build up. Easily add discrete level systems and safety trips on the same installation.

Radar based level measurement systems from -196°C to 450°C and 400 Bar pressure: Guided Wave Radar interface measurement for in-vessel or external chamber mounting. Non contact 80 GHz radar level transmitters with focusing that can offer many advantages; such as low reflectivity hydro carbons, turbulence, high build up tolerance and through-valve mounting for process isolation and simple installation.

One of the widest ranges of Pressure solutions from gauge, absolute, submersible and differential pressure transmitters. Electronic e-D.P. systems with no impulse lines or capillaries, ideal for accurate density or pressurised vessel level measurement.

Working models and demonstrations, covering many applications and our core technologies – also find out about our secure ATEX certified Bluetooth connectivity compatible with all new VEGA transmitters and those supplied since 2002.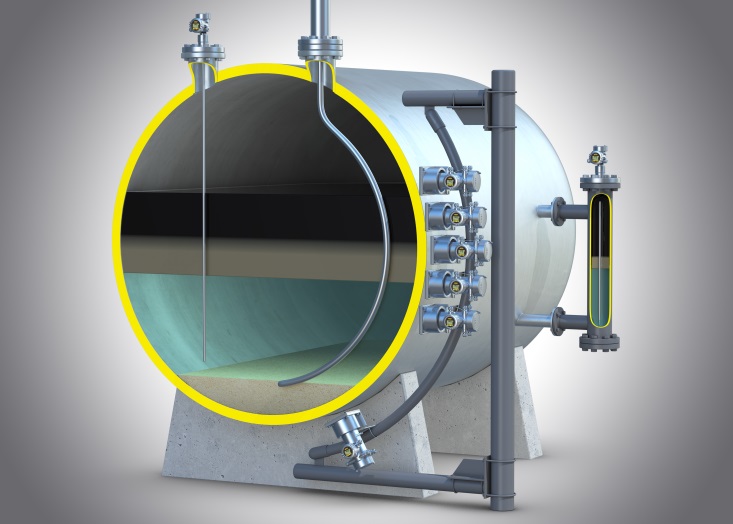 Come to Stand 3C60 for everything level, interface and pressure related in your industry.
Have you registered yet?
9/3/2019 - 9/6/2019
P&J Live, Aberdeen, UK
- / 3C60
Tue 3rd Sep 2019: 09:30 - 18:00 Wed 4th Sep 2019: 09:30 - 18:00 Thu 5th Sep 2019: 09:30 - 18:00 Fri 6th Sep 2019: 09:30 - 14:00
Offshore Europe