PRO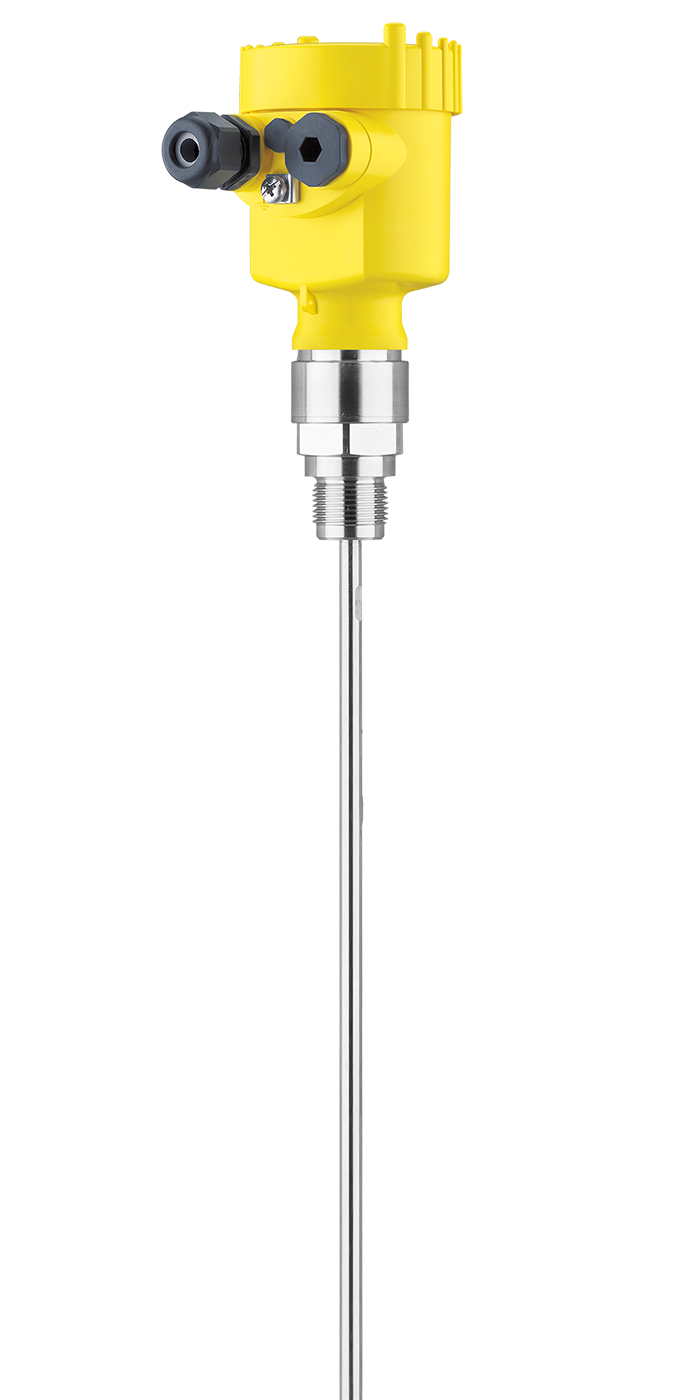 PRO

PRO

Function

High-frequency microwave pulses are guided along a steel cable or rod. When they strike the product surface, the microwave pulses are partially reflected. The other portion passes through the upper medium and is reflected at the interface. The transit times of the pulses from the sensor to the two different media layers are evaluated by the instrument.

Series

VEGAFLEX 81 - with cable up to 75 m - with rod up to 6 m - with coaxial tube (for low-viscosity liquids) up to 6 m VEGAFLEX 83 for hygienic applications VEGAFLEX 86 for high temperature and pressure

Mounting

Numerous process fittings and mounting aids are available for mounting the sensor. The cable versions are equipped with a weight to tension the cable, which can be additionally secured at the bottom of the container.

Connection

The instrument is connected with standard two-wire cable.

Setup

The instrument is always factory-set to the "Level measurement" application. The requested output signal for interface measurement is selected during setup and commissioning.