THE 6X®

THE NEW RADAR LEVEL SENSOR
ONE FOR EVERYTHING.
A radar sensor that doesn't care if it's measuring liquids or bulk solids.
With VEGAPULS 6X you get a sensor that can handle any application, no matter if the medium to be measured is liquid, solid, hot, cold, hazardous or corrosive. No longer do you need to select the right instrument from a multitude of different options. Just leave that to us. You specify the operational parameters and process conditions, we'll put together a level measuring instrument that is tailor-made for you.
SIMPLE, SIMPLER, THE 6X®
We build exactly the VEGAPULS 6X you need for your application.
You provide us with all parameters via the new configurator, or during a personal consultation, we select the right instrument version for your process.
From then on, it takes only a few days for your perfect radar level sensor to be manufactured, tested and shipped.
Since all settings in VEGAPULS 6X can be preconfigured to your application in advance, it's ready for immediate use. The display and adjustment module is
clear, concise and easy to understand. The instrument has Bluetooth for wireless adjustment with the VEGA Tools App.
Meets all hygienic requirements
Process fittings suitable for all standard hygienic versions with all the important approvals and certificates.

KEY ADVANTAGES OF THE SENSOR
IN BRIEF
HOW DO YOU FIND THE BEST CHIP?
YOU INVENT IT.
The radar chip inside VEGAPULS 6X combines the experience gained from 30 years of radar level measurement engineering.
The heart of the sensor
If we had to make a list of the most important innovations in our radar level sensor VEGAPULS 6X, its radar chip would be right at the top. At the sensor's heart, is the pulsating technology that empowers it to fulfil our high expectations in terms of precision and reliability. And this is mainly thanks to its ability to self-diagnose during operation, which makes it possible to seamlessly and continually monitor the accuracy and performance of the sensor.
THREE INTRINSIC VALUES: ACCURACY, RELIABILITY AND EASE OF USE.
Admittedly, at first glance you can't tell what's inside the new VEGAPULS 6X radar sensor: A high-precision level instrument that doesn't care if its measuring liquids or bulk solids.
The new radar level sensor VEGAPULS 6X now combines the best of the previous 80 GHz, 26 GHz and 6 GHz sensors, such as VEGAPULS 64 and VEGAPULS 69, in one device.
IT security standard IEC 62443-4-2
In view of the increasing digitalisation in industry, an extremely important point is effective protection against cyber attacks. That's why we've designed-in the latest IT security standard IEC 62443-4-2 into VEGAPULS 6X. It means that this sensor also meets the highest cyber-security standards currently established in the process industry.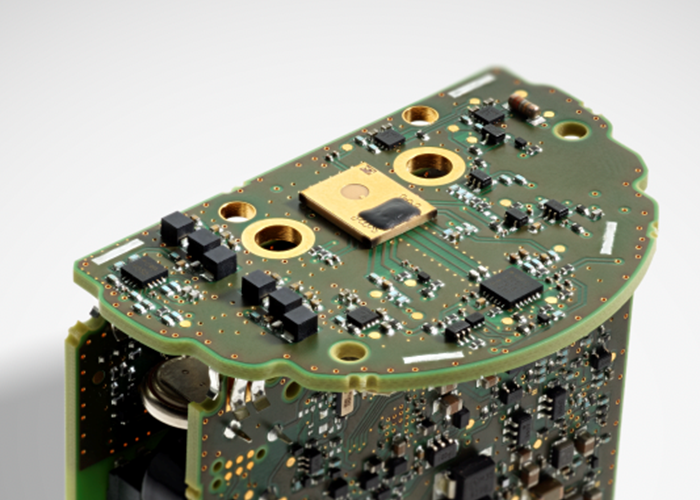 Safety and reliability under all process conditions
No matter whether VEGAPULS 6X is operating under high temperatures or high pressure, in applications with dust, hot steam or extreme noise, it always delivers precise measuring results. This is due to its robust construction – using high-quality materials and encapsulated electronics, to optimally protect against external influences – as well as passing stringent quality tests that each and every sensor undergoes.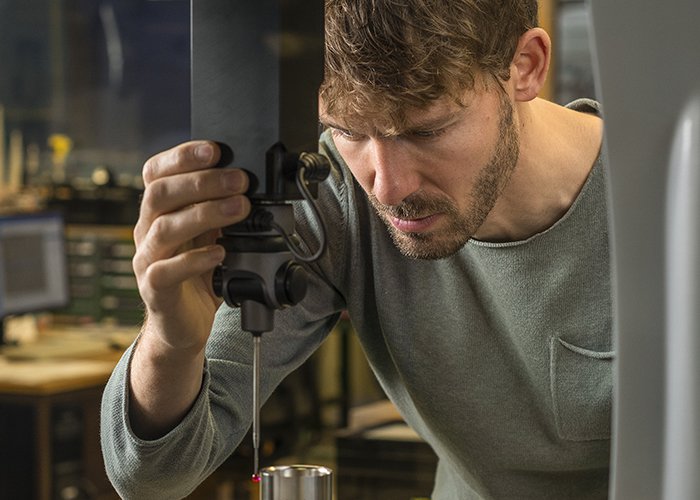 Risk minimisation according to SIL (IEC 61511)
Equipped with SIL 2/3, VEGAPULS 6X meets the strict, internationally standardised safety requirements that serve to protect health, the environment and products during process operations. It achieves excellent performance figures. In short: This sensor reduces safety risks and protects your system over the long term.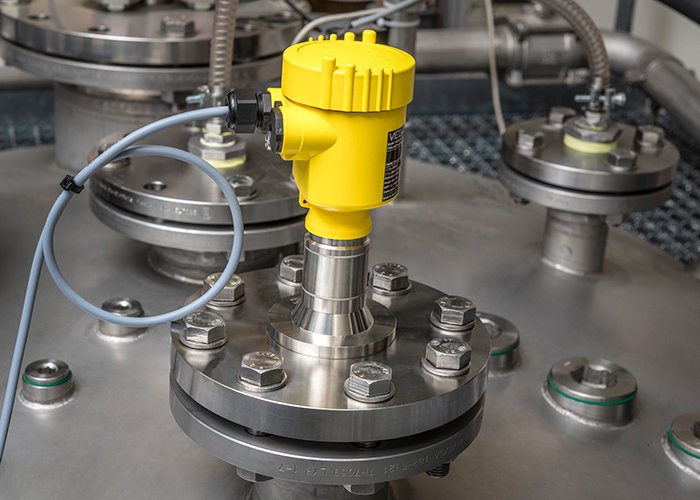 ABSOLUTELY PRECISE. AND ABSOLUTELY SECURE.
VEGAPULS 6X
VEGAPULS 64
VEGAPULS 69
Applications
liquids and solids
Liquids
Bulk solids
Process pressure
-1 … +160 bar
-1 … +25 bar
-1 … +20 bar
Process temperature
-196 … +450 °C
-196 … +200 °C
-40 … +200 °C
Measuring frequency
W-Band (80 GHz),
C-Band (6 GHz),
K-Band (26 GHz)
W-Band (80 GHz)
W-Band (80 GHz)
Band width
2 ... 8 GHz
4 GHz
1 GHz
Customer-specific parameterisation
✓
–
–
SIL, IEC 61511
✓ SIL can be switched off
–
–
IT security IEC 62443-4-2
✓
–
–
Analogue output
Two-wire: 4 … 20 mA/HART
Two-wire: 4 … 20 mA/HART
Two-wire: 4 … 20 mA/HART
Bus system
✓
–
✓
Clamp can be operated without tools
✓
–
–
Blocking distance
short
medium
large
Overvoltage protection optionally in the device
permanently installed in 2nd chamber
plics® clamp retrofittable
plics® clamp retrofittable
Hygienic adapters
✓
–
–
Hygienic approvals
EHEDG, FDA, 3-A, EC 1935/2004
FDA, EC 1935/2004
–
The levels of all media in focus
VEGAPULS 6X focuses the radar signal squarely on the medium. The reflected signals are analysed and evaluated to determine the level.
Thanks to its wide dynamic range, VEGAPULS 6X can detect even the smallest signals from media with poor reflective properties. The sensor is thus able to measure all media reliably with great precision.
Optimal performance thanks to non-contact measurement
VEGAPULS 6X offers a wide range of antenna systems – tailored to your application. The antennas meet the highest requirements in terms of reliability and hygiene.
What is more, the sensor's own software algorithms suppress interference caused by tank internals or buildup on the antenna system. So even foam, high mounting sockets and small process fittings are no problem. The sensor can even measure right through plastic container walls.
How does level measurement with radar work?
How do sensors contribute to cyber security?
In view of the increasing digitalisation in industry, effective protection against cyber attacks is an extremely important topic. Modern production facilities are becoming more and more interconnected and use digital status retrieval on all devices and systems. This makes them vulnerable in a new way. To fulfil the highest cyber security standards currently implemented in the process industry, the VEGAPULS 6X radar level sensor has been designed according to the latest IT security standard IEC 62443-4-2. During a walk through the VEGA IT department, Jürgen and Stefan explain what has to be considered from the development stage in order to create a secure sensor.
What functions does the digital customer portal myVEGA offer?
With myVEGA as your personal information platform, you have access to numerous online functions relating to VEGA products. We are constantly working on expanding our digital services so that our customers can access as much information as possible online and do tasks for themselves. Nevertheless, the customer's contact person is always close at hand in myVEGA if help is needed.
✔ Configurator for the entire VEGA product range
✔ Information on prices and delivery times
✔ Order directly online
✔ Save instrument configurations
✔ 2D/3D drawings for your configured instrument
✔ Overview of all order transactions
📢 More information ➡ www.vega.com/myvega
VEGAPULS 6X: One radar sensor for all applications
We're proud to introduce the radar sensor that doesn't differentiate between liquids and bulk solids. VEGAPULS 6X is a sensor for all applications, no matter if the measured medium is liquid or solid, hot or cold, or corrosive.
VEGAPULS 6X combines the three inner values:
🔎 precision,
🔒 security and
🎉 the feel good factor.
Born where values are valued.
Technology is only as good as the people who make it.
That's why the new VEGAPULS 6X is the result made by over 2,100 valuable employees, 60 years of valued measurement experience and every value that is intrinsic to VEGA.
VEGAPULS 6X, Cyber Security and myVEGA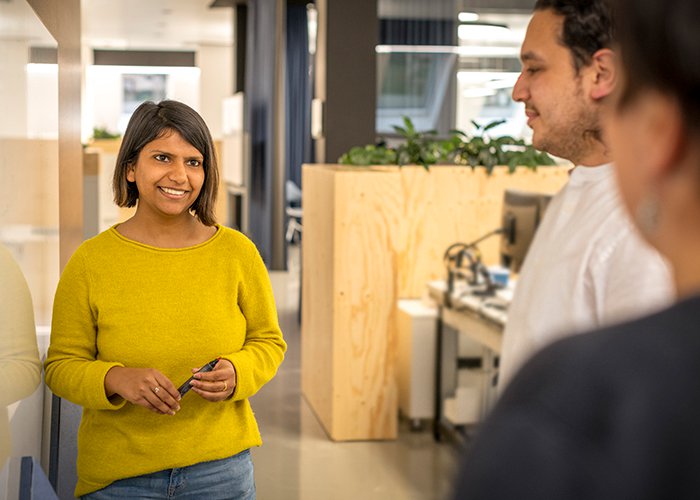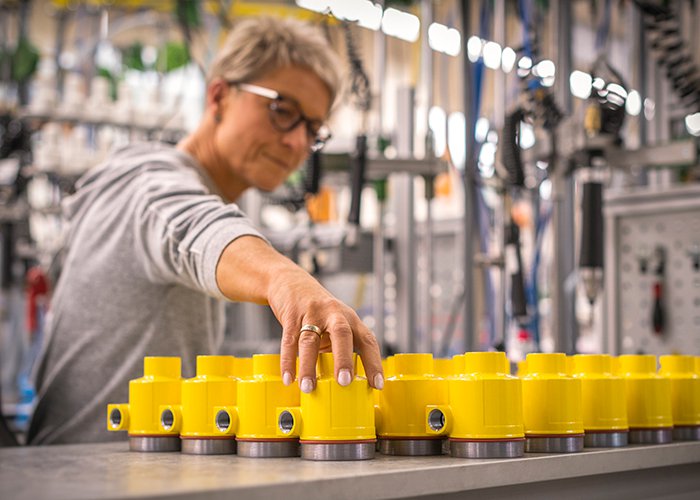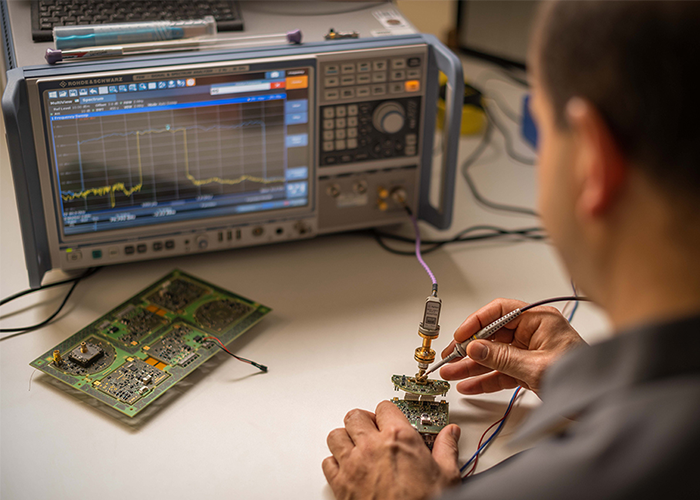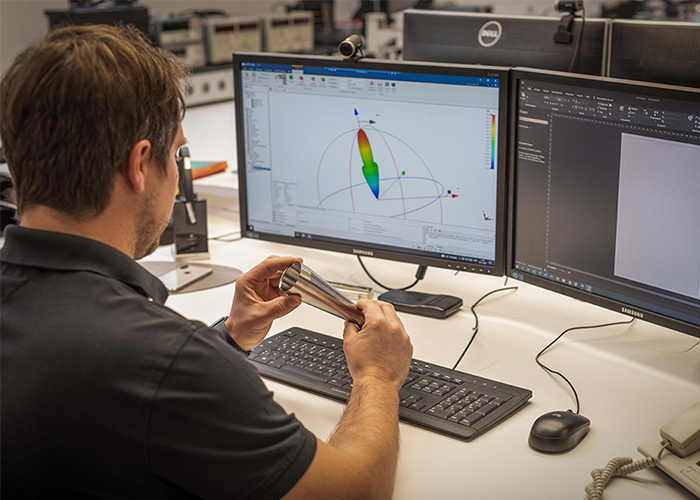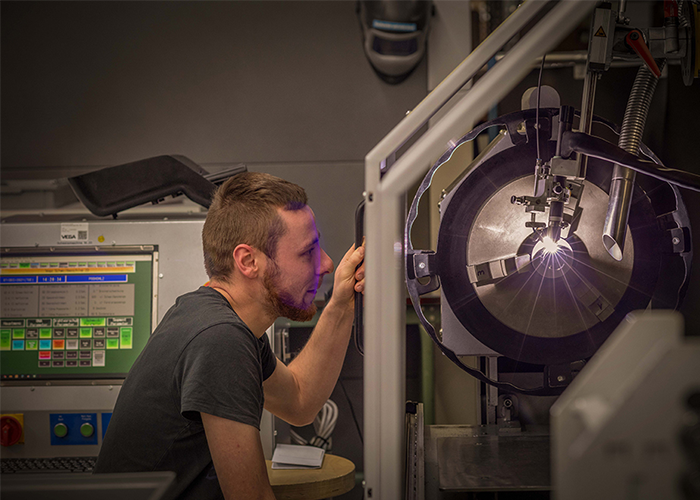 Nobody comes up with perfect things on their own.
It takes different perspectives, talents and ideas, as well as openness and attention to detail, to be aware of what the process world expects from us.
VEGA. HOME OF VALUES.