Ice cream "Premix" mixer
Level and pressure measurement during the mixing of ice cream ingredients
Process data
Measuring task:
Level and pressure measurement
Measuring point:
Tank/pipe
Measuring range up to:
1.5 m
Process temperature:
0 … +125 °C
Process pressure:
-1 … +5 bar
Special challenges:
Large temperature fluctuations, condensate
Application
The ingredients for making ice cream are accurately weighed and fed into a mixing tank, where the "premix" is made. Afterwards, the premix is passed through the homogenizer at a pressure of about 140 bar and then pasteurized at 80 °C. The level in the premix vessel and the pressure in the pipeline leading to the homogenizer need to be continuously monitored to ensure continuous ice cream production.
Your benefit
Reliable
Certified materials according to FDA and EC 1935/2004 regulations
Cost effective
Short delivery time and standardized operation thanks to plics® concept
User friendly
Simple installation due to small dimensions
Recommended products

VEGAPULS 6X
Continuous level measurement with radar in the "premix"
Non-contact measurement, unaffected by agitators even in small vessels thanks to extremely tight focusing
Flange with encapsulated antenna system allows optimal CIP and SIP cleaning
Reliable measurement, resistant to condensation
Measuring range - Distance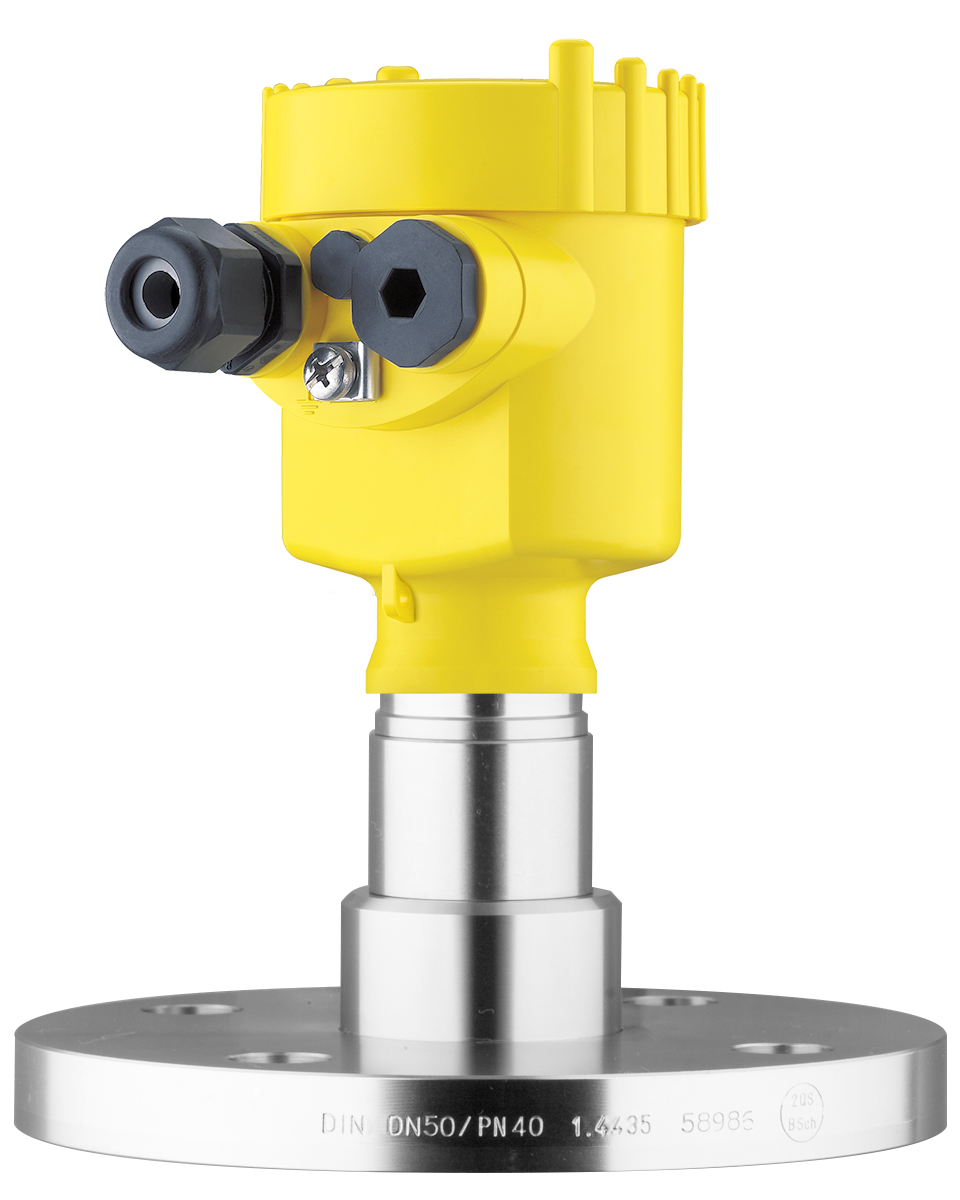 VEGABAR 83
Pressure transmitter for monitoring pressure in a homogenizer
Robust diaphragm easily handles high pressures
Resistant to vacuum during the cleaning cycle
Measuring range - Distance
Measuring range - Pressure