CIP system - cleaning agent storage tanks
Level measurement and point level detection in the cleaning agent storage tank of the CIP system
Process data
Measuring task:
Level measurement and point level detection
Measuring range up to:
3 m
Medium:
Sodium hydroxide/acid
Process temperature:
+5 ... +30 °C
Process pressure:
0 … +1 bar
Special challenges:
Chemically aggressive medium
Application
In the pharmaceutical industry, cleaning of process equipment takes place within the framework of a validated "Clean in Place (CIP)" process to ensure aseptic conditions are maintained in production equipment, tanks and pipelines. Sodium hydroxide or concentrated acids are frequently used as cleaning agents, which are held in storage tanks within the CIP system. They are diluted in a premix vessel prior to use. Level measurement enables safe storage and optimal usage of these cleaning agents. Point level detection serves as overfill and dry run protection.
Your benefit
Reliable
Approved materials in compliance with FDA and EC 1935/2004
Cost effective
Maintenance-free operation
User friendly
Simple mounting
Recommended products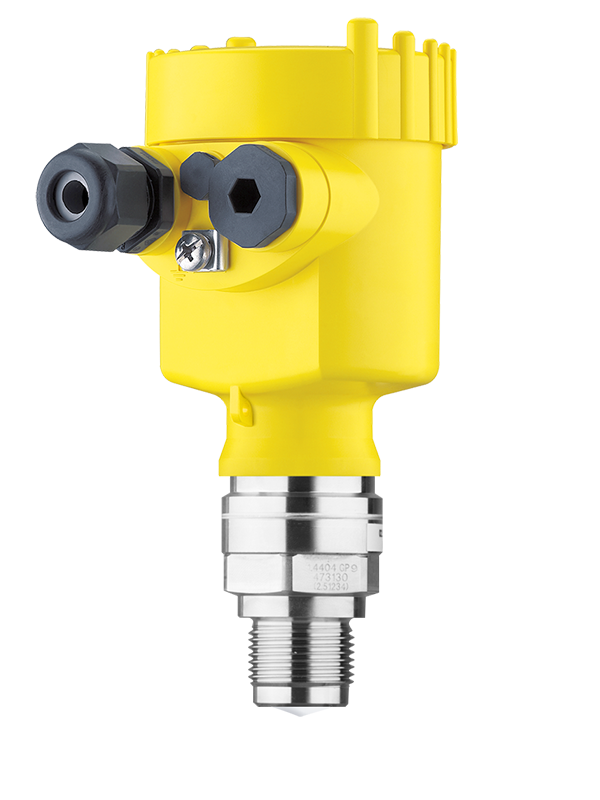 VEGAPULS 64
Radar sensor for continuous level measurement in cleaning agent storage tanks
Very good focusing with small beam angle of only 4°
Reliable measurement, unaffected by condensate formation
Long service life thanks to high chemical resistance
Measuring range - Distance
VEGASWING 61
Vibrating level switch as overfill and dry run protection
Reliable detection of the limit level, independent of medium
Enamel coating ensures long service life of sensor
Simple setup without adjustment
Measuring range - Distance
Save application
Save this application as a PDF file.
PDF Download
Industry brochure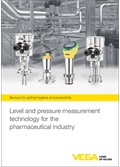 Level and pressure measurement for pharmaceutical industry