Storage tanks for liquids
Liquid level measurement and switching in storage tanks for finished products
Process data
Measuring task:
Level measurement and point level detection
Measuring range up to:
10 m
Medium:
Liquids with very different properties
Process temperature:
+20 … +35 °C
Process pressure:
0 … +35 bar
Special challenges:
Changing, aggressive and corrosive liquids
Application
Many different liquids with widely varying properties are required in pharmaceutical production. Products, at all stages have to be stored and held ready for subsequent processing. These are used as catalysts for the decomposition of compounds and stored in a wide variety of concentrations, some of these products are acids. For smooth production and optimal storage, reliable level measurement and point level detection are absolutely necessary.
Your benefit
Reliable
Point level detection with WHG
Cost effective
Excellent material and process compatibility ensures long service life and uninterrupted operation
User friendly
Standardized housing and adjustment concept
Recommended products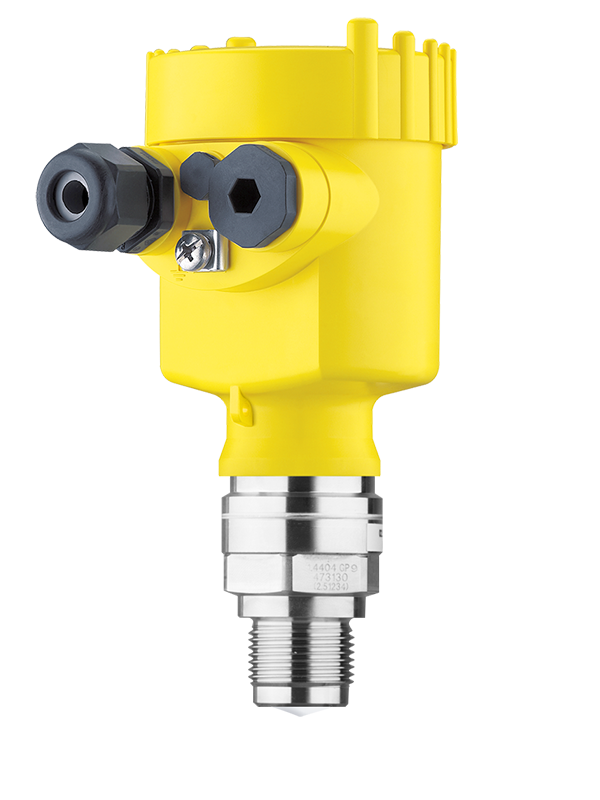 VEGAPULS 64
Non-contact level measurement with radar in storage tanks for liquid raw materials, intermediates and finished products
Front-flush mounting and optimal cleaning fulfil strict hygienic requirements
Consistently reliable, safe measurement, unaffected by temperature fluctuations and gas phases
Measuring range - Distance
VEGASWING 63
Level detection with vibration in storage tanks for liquid finished products
Level detector for all liquid media, regardless of viscosity
Exact switch point enables entire container volume to be utilized - efficient production ensured, even with changing media
Simple setup and commissioning
Version
Standard
Hygienic applications
with gas-tight leadthrough
with tube extension
with temperature adapter
Save application
Save this application as a PDF file.
PDF Download
Industry brochure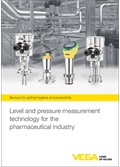 Level and pressure measurement for pharmaceutical industry