Intermediate hazardous waste storage tank
Level measurement and point level detection in an intermediate storage tank
过程数据
测量任务:
Level measurement and point level detection
介质:
Lacquers, paints, thinners
特殊挑战:
Outgassing, agitators, changing composition
应用范围
Both chemical and thermal processes are used to treat hazardous waste. For efficient processing, the flow rate through the processing facility must be kept constant. To facilitate this, hazardous wastes such as varnishes, paints and thinners are buffered in tanks. Agitators prevent clumping and settling of the solids contained in the mixture. Reliable level measurement ensures continuous waste processing is maintained.
您的获益
Reliable
Reliable measurement, even with vapours and agitators in motion
Cost effective
Uninterrupted waste processing
User friendly
Non-contact measurement for all hazardous wastes
建议的产品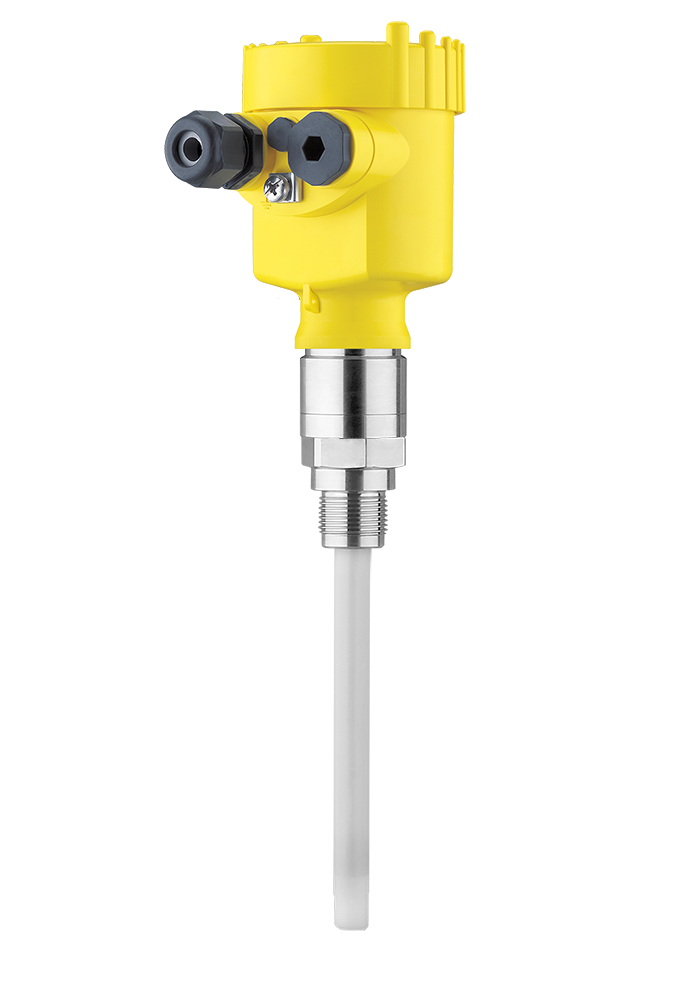 VEGACAP 64
Capacitive limit level detection in the intermediate storage tank
Overfill protection for the tank, dry run protection for pump and agitator
Adjustment-free and unaffected by buildup
Robust and maintenance-free thanks to proven measurement technology

VEGAPULS 6X
Level measurement with radar in the intermediate storage tank
Reliable measurement, even under difficult process conditions
Precise measuring results, small blocking distance
Unaffected by product surface turbulence caused by agitators
Chemically resistant PTFE-encapsulated antenna System