Cargo tank in a bitumen tanker
Level measurement and point level detection in the cargo tanks of a bitumen tanker
Process data
Measuring task:
Level measurement and point level detection
Measuring range up to:
15 m
Process temperature:
+170 … +190 °C
Process pressure:
0 … 0 bar
Special challenges:
High temperatures, chemically aggressive medium, condensation, highly viscous, heavy buildup, heating pipes at the tank bottom, ship approvals
Application
Bitumen is transported at temperatures of around 170 °C to 190 °C. The heating is supplied via an array of multi-layered heating tubes mounted on the floor and sides of the tanks. To ensure efficient utilisation of the tanks as well as a safe ship attitude, the levels in the bitumen tanks require accurate monitoring, particularly during loading and unloading.
Your benefit
Reliable
Reliable measurement solution for adhesive media
Cost effective
Accurate measurement of the tank contents, regardless of medium and degree of contamination
User friendly
Maintenance-free and reliable operation
Recommended products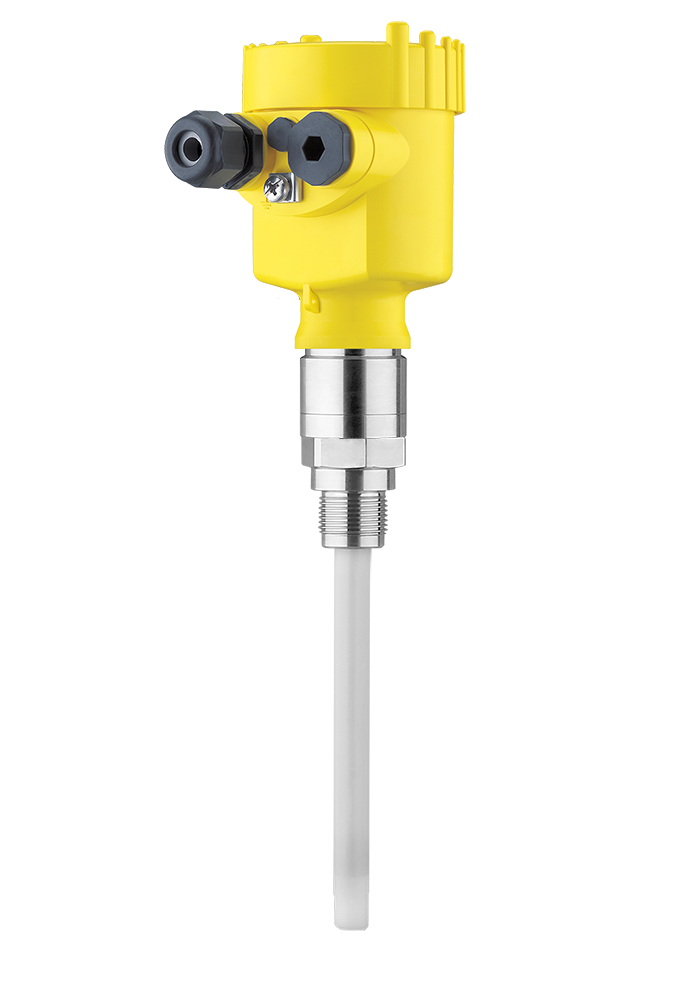 VEGACAP 64
Capacitive point level detection for overfill protection in the bitumen tank
Proven, robust measuring principle, unaffected by high temperatures and buildup
Reliable switch point allows optimum utilization of the tank volume
Measuring range - Distance

VEGAPULS 6X
Radar sensor for non-contact level measurement in the bitumen tank
Ideal for hot and adhesive media thanks to contactless measuring principle
Front-flush antenna delivers precise measurement data even with heavy buildup
High accuracy in all measuring situations
Reliable measurement down to the bottom, even in difficult installation conditions thanks to the good focusing of 80 GHz technology
Measuring range - Distance