Stormwater retention basin
Level measurement in a stormwater retention basin
Process data
Measuring task:
Level measurement
Measuring range up to:
0 … 10 m
Process temperature:
0 ... +30 °C
Process pressure:
0 … 0 bar
Special challenges:
Fog, wind, solar radiation
Application
In case of heavy precipitation, excess rainwater is temporarily stored in open, artificial reservoirs. The water reservoir buffers the drainage and the water is pre-cleaned through natural settlement. Continuous level data are the basis for calculating the flow through the sewer system and thus protecting against flooding.
Your benefit
Reliable
Reliable measuring results in all weather conditions
Cost effective
Easy to install on existing infrastructure
User friendly
Maintenance-free operation
Recommended products
VEGAPULS C 21
Non-contact level measurement with radar in a rainwater retention pond
Exact measuring results unaffected by fog and wind
High-precision measurement as protection against flooding
Secure, user-friendly wireless operation via Bluetooth with smartphone, tablet or PC
Measuring range - Distance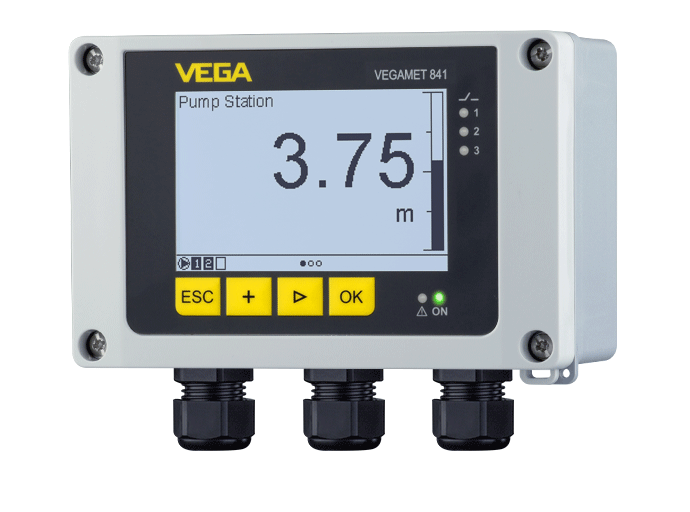 VEGAMET 841
Level controller, display, data processing and sensor power supply
Clear, easy-to-read, user programmable display
Robust housing designed for the harsh conditions in the field
Universal controller for water and wastewater applications
Input
1 x 4 … 20 mA sensor input
Output
1 x 0/4 … 20 mA current output
3 x operating relay
1x failure relay (instead of operating relay)