Large storage silos
Level measurement and point level detection in large storage silos
Process data
Measuring task:
Level measurement and point level detection
Measuring range up to:
40 m
Medium:
Mineral rock, gravel and stone powder
Process temperature:
-40 … +50 °C
Process pressure:
0 … 0 bar
Special challenges:
Extreme dust generation, filling noise
Application
To ensure continuous production, even if material production is interrupted, the raw materials are stored in large bunkers with heights of over 30 m and diameters of up to 20 m. The large dimensions of the silos require the filling and emptying to take place at multiple points. Uniform filling and emptying of the bunkers is achieved through level measurement at various points in the bunker.
Your benefit
Reliable
Reliable measurement even in dusty and noisy environments
Cost effective
Optimal filling of the silos
User friendly
Maintenance-free operation
Recommended products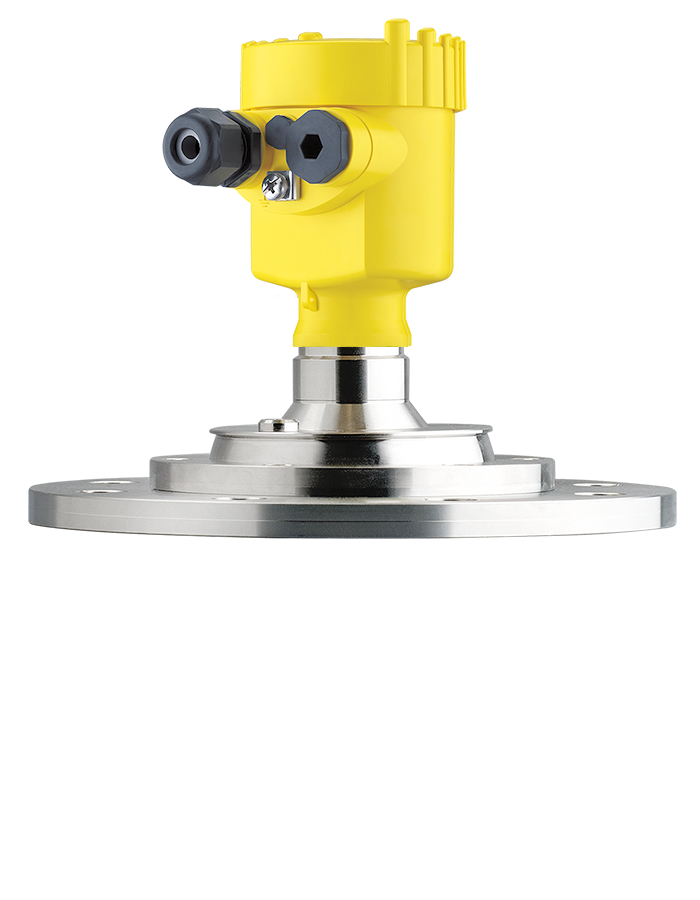 VEGAPULS 69
Non-contact level measurement with radar in large silos
Maximum operational reliability thanks to noise insensitivity
Measurement not affected by dust, abrasion or product moisture content
Easy aligning of the measurement with integrated swivel mount and app for smartphones
Measuring range - Distance

VEGACAP 65
Capacitive point level detection in large silos
Long service life thanks to robust and adjustable cable probe
Reliable measuring results, unaffected by buildup
Simple installation and Setup
Measuring range - Distance
Save application
Save this application as a PDF file.
PDF Download
Industry brochure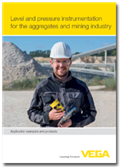 Level and pressure instrumentation for the aggregates and mining industry