Discharge chute of the belt dryer
Level measurement in the discharge chute of the belt dryer
Process data
Measuring task:
Level measurement
Measuring range up to:
3 m
Process temperature:
-40 ... +50 °C
Process pressure:
0 … 0 bar
Special challenges:
Large amounts of dust, extreme buildup
Application
The final, still wet pigment cake is heated on a belt dryer. At the end of the belt dryer, the dried coarse pigment powder is discharged into a silo ready for final milling and grinding into a fine powder. The feed through the belt dryer is controlled both by the flow through the chute and level in the silo.
Your benefit
Reliable
Reliable measurement despite heavy soiling
Cost effective
Maintenance-free operation thanks to non-contact instrumentation
User friendly
Secure operation under all operating conditions
Recommended products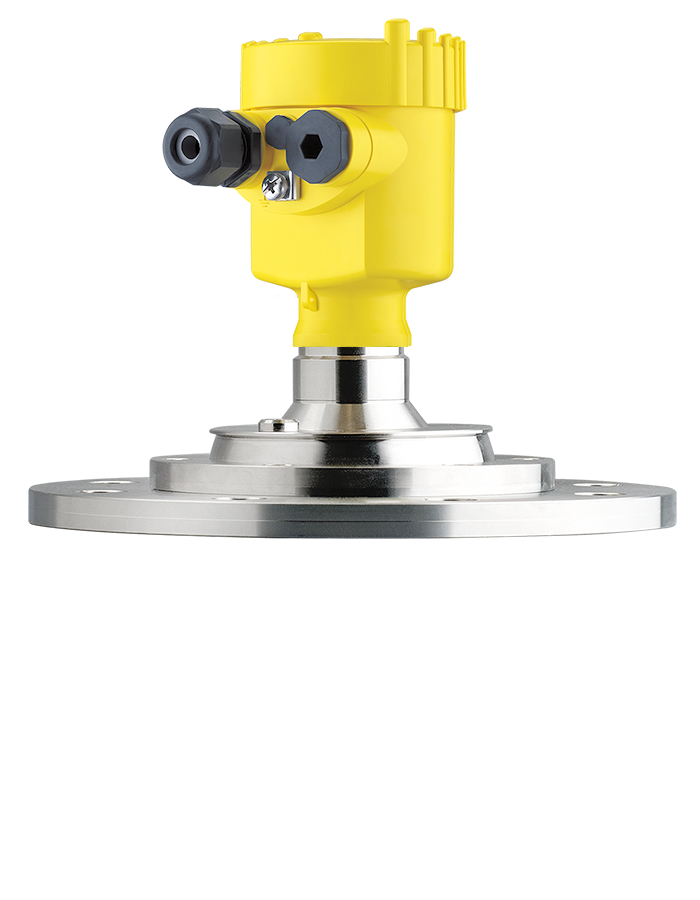 VEGAPULS 69
Non-contact level measurement with radar for controlling the belt dryer
Reliable measurement independent of steam, dust and buildup
Encapsulated antenna system enables operation even in highly contaminated environment
Simple installation even in the tightest spaces thanks to very good signal focusing
Measuring range - Distance
Save application
Save this application as a PDF file.
PDF Download
Industry brochure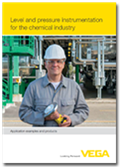 Level and pressure instrumentation for the chemical industry