Condenser (WFI)
Condenser pressure and point level measurement
Process data
Measuring task:
Pressure and point level measurement
Measuring point:
Tank and pipeline
Measuring range up to:
+3.5 bar
Medium:
Dampf, WFI-Wasser, Kühlflüssigkeit
Process temperature:
+4 … +135 °C
Process pressure:
0 … +5 bar
Special challenges:
Influence from temperature, condensate formation
Application
The so-called aqua purificata evaporated in the steam separator is condensed to high purity water (WFI) in the condenser. Inside the condenser there is a cooling system that cools the steam to make it condense. The feed of cooling liquid is monitored in the pipeline. Point level detection ensures that sufficient condensate is present to prevent steam from entering the WFI reservoir directly via the feed pipe.
Your benefit
Reliable
The materials used do not interact with the medium.
Cost effective
Maximum process efficiency is guaranteed through reliable measurement
User friendly
Standardized adapter system for all process fittings
Recommended products
VEGABAR 83
Pressure transmitter for pressure measurement in pipelines
The materials used have no effect on the high-purity WFI water.
Good cleanability thanks to hygienic design
Metallic measuring cell for front-flush pressure measurement, even at high temperatures
Measuring range - Distance
Measuring range - Pressure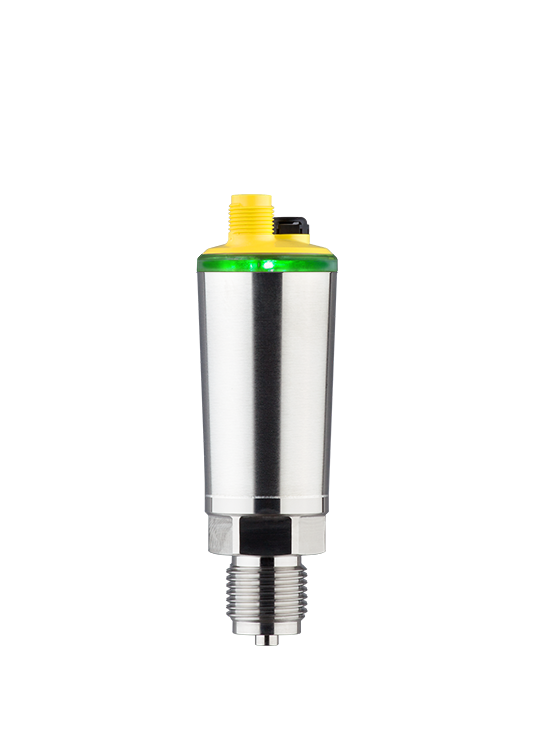 VEGABAR 28
Pressure transmitter for pressure measurement in the coolant inlet
Ceramic CERTEC® measuring cell is resistant to aggressive cooling medium
Reliable measurement, even with condensate formation, thanks to encapsulated measuring cell
Compact design facilitates installation
Measuring range - Pressure

VEGAPOINT 21
Capacitive level switch for point level detection in the condenser
Reliable switch point in water and steam
Good cleanability thanks to hygienic design
360° visible display of the switching status
Save application
Save this application as a PDF file.
PDF Download
Industry brochure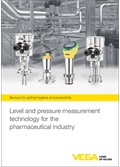 Level and pressure measurement for pharmaceutical industry