Receiving tank for hazardous waste
Level measurement and point level detection in a receiving tank
过程数据
测量任务:
Level measurement and point level detection
介质:
Liquid hazardous waste
特殊挑战:
Differing media properties, changing process conditions, aggressive media
应用范围
Hazardous waste can include lacquers, paints and thinners, as well as acids, alkalis and mixtures. At hazardous waste treatment facilities, environmentally harmful substances are converted into environmentally safe ones. Before treatment, the liquid hazardous waste is collected in receiving tanks. Level measuring systems ensure the automated, monitored operation of the facility, thereby protecting human health and the environment.
您的获益
Reliable
Reliable measurement despite changing process conditions
Cost effective
Optimum utilization of the vessel volume
User friendly
Complete, safe and automated operation of the facility
建议的产品

VEGASWING 63
Vibrating level switch for leakage detection in the receiving tank
Reliable detection of leaks in the wall of the receiving tank
Fast and reliable function test via simple keypress
Simple installation and setup
型式
标准
Hygienic applications
with gas-tight leadthrough
带管延长件
with temperature adapter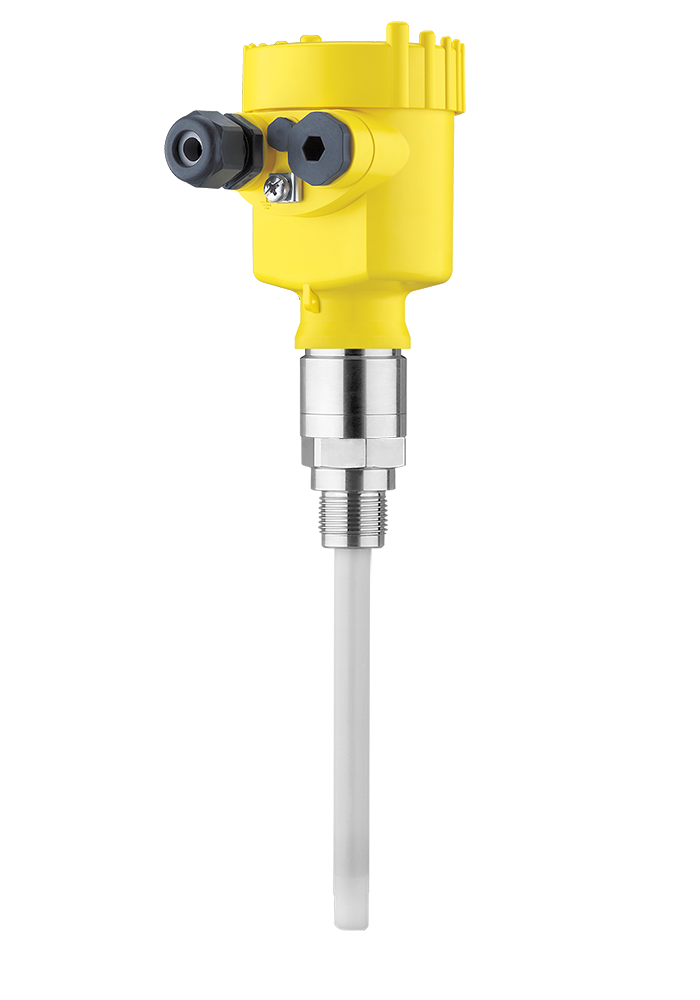 VEGACAP 63
Capacitive point level detection in the receiving tank
Maintenance-free overfill protection of the receiving tanks
Exact and reliable function through product-independent switching point

VEGAPULS 6X
Level measurement with radar in the receiving tank
Maintenance-free thanks to non-contact measurement of all media
Small minimum distance, no mounting socket required
Encapsulated antenna system ensures continuous availability