Ozone gas collection pipe
Pressure measurement in the ozone collection pipe
Process data
Measuring task:
Pressure measurement
Measuring point:
Pipeline
Measuring range up to:
1.5 bar
Process temperature:
+5 … +25 °C
Process pressure:
+1 … +1.5 bar
Special challenges:
Aggressive medium
Application
Ozone is used for the disinfection of drinking water. It is produced from oxygen in a hyperbaric reactor by means of electrical energy. The gas produced then flows into the ozone gas collection pipe. Reliable pressure measurement is mandatory in order to keep the pressure in the pipeline constant and monitor the process integrity.
Your benefit
Reliable
Dependable measurement for safe, reliable containment through Second Line of Defense
Cost effective
Maintenance-free operation
User friendly
Simple parameterization and on-site display
Recommended products
VEGABAR 82
Pressure transmitter for pressure monitoring in the ozone gas collection pipe
The ceramic CERTEC® measuring cell is fully resistant to ozone
Reliable measurement assured through high measurement accuracy
Second Line of Defense inside transmitter for additional process security
Measuring range - Distance
Measuring range - Pressure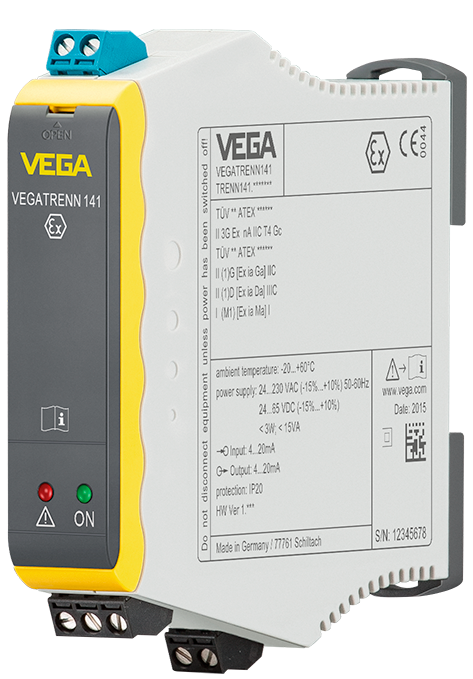 VEGATRENN 141
Separator for optimum supply of power to the connected sensors
On-site diagnostics for direct display of status via LEDs
Simple parametrization interface with HART sockets for convenient operation
Ensures galvanic separation between sensor and PLC
Input
1 x 4 … 20 mA/HART sensor input
Save application
Save this application as a PDF file.
PDF Download
Industry brochure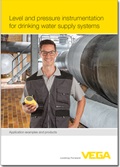 Level and pressure instrumentation for drinking water supply systems
Blog Articles