Ultrasonic was yesterday – the future is radar!
Compact level sensors with 80 GHz radar technology provide reliable measurement results under all conditions.
Advantages of radar technology compared to ultrasonic sensors
Where ultrasonic level measurement reaches its limits
Compared to ultrasonic measuring instruments, radar sensors measure unaffected by temperature fluctuations, vacuum or high pressures and are insensitive to contamination. 80 GHz radar sensors also convince with very good signal focusing. This makes it easier to separate measurement and interference signals - the measurement is much easier and more accurate.
Why radar is the better ultrasonic
"VEGA talk" is a monthly series on the VEGA YouTube channel. The two faces of the channel are Tom Mulvey and Stefan Sum. "In real life", both are VEGA employees, but they also post their discussions about current topics. This time, Tom invited Jürgen Skowaisa, the radar product manager, to present the new VEGAPULS radar sensor.
Level sensors VEGAPULS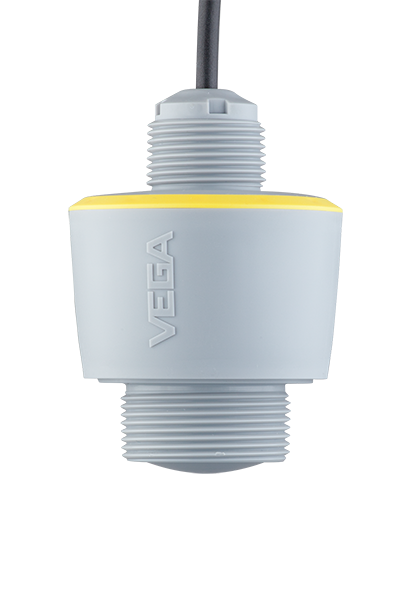 With fixed cable connection
Protection IP66/IP68, Type 6P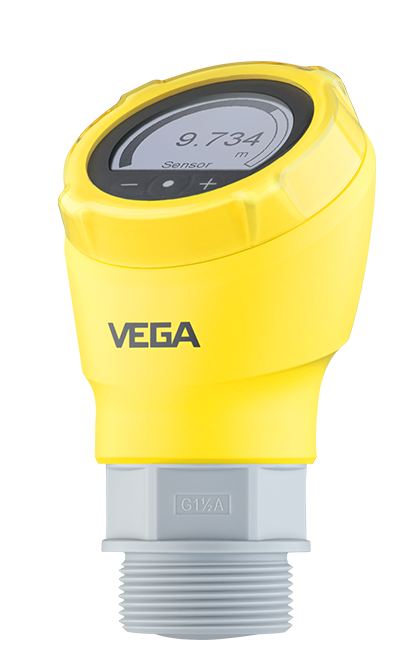 With cable connection compartment
Protection IP66/IP67, Type 4X
New heart for radar sensors
Today, radar sensors can be found in all areas of everyday life, from simple motion detectors for door openers to complex distance sensors in vehicles. However, the requirements for industrial level measurement differ considerably. The radar microchip newly developed by VEGA has been specially optimized for the requirements of level measurement. Thanks to the small design, very compact sensors are now possible These are significantly less expensive and can replace the previous ultrasonic sensors in almost all applications.
Optimized for the reflection properties of different media
Smallest design for the construction of compact sensor technology
80 GHz technology for a very good Signal focusing
High accuracy in wide temperature ranges
Low energy consumption optimized for level measurement
Integrated function monitoring reduces maintenance costs
Controllers
The optional VEGAMET controllers complement VEGAPULS radar sensors and are ideal for the requirements of the water and wastewater industry. They allow a simple implementation of pump controls, flow measurements in open channels and overfill protection according to WHG.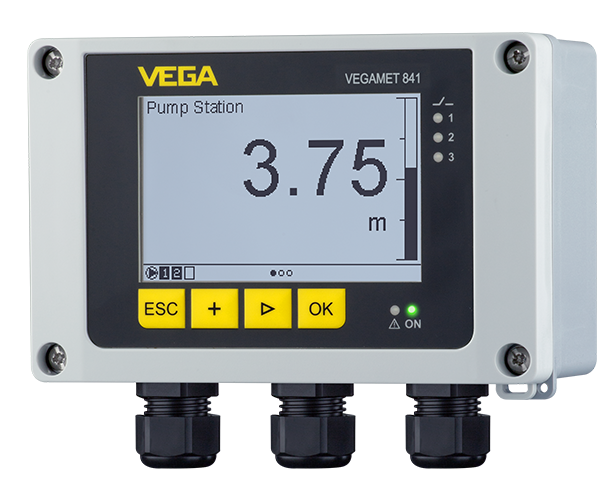 VEGAMET 841, 842
for analogue sensors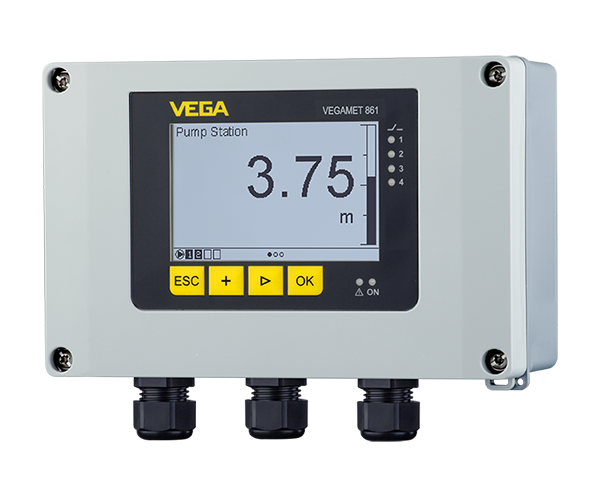 VEGAMET 861, 862
for analogue and digital sensors
Data logger
Interconnected solutions
During the development of the new compact device series, the focus was also on simple assembly and operation. In this way all parameters can be set quickly. Via the VEGA Tools app also wirelessly via smartphone or tablet. With myVEGA you also get all the information you need about your products.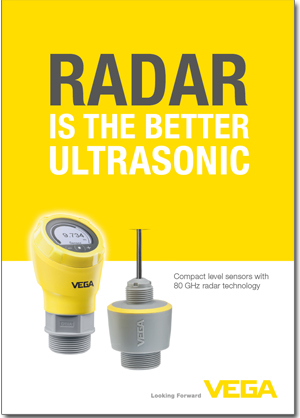 Download now
Brochure radar is the better ultrasonic
Compact level sensors with 80 GHz radar technology
Our service for you
Consultation
Every application is different and has its own special challenges. You'd like to talk with an expert and work out together with him which sensor best fulfils your requirements? Just give us a call. We're happy to give advice and help you select the right instrument.