VEGA Americas earns spot on MCAA Board of Directors
VEGA Americas' Director of Sales, Scott Rollman, was recently elected as Director at Large to the Measurement, Control & Automation Association or MCAA, Board of Directors.
VEGA Americas joined the MCAA in 2009 as a manufacturing member.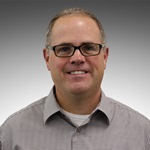 Scott Rollman has spent the past 13 years of his career at VEGA Americas, where he helped to develop and grow VEGA's global market share, in addition to managing a sales force and strategy.
As newly elected Director at Large, Rollman's leadership and expertise will offer a valuable resource to the MCAA and its members.
The MCAA represents leading manufacturers and distributors of instrumentation, systems, and software used in industrial process control and factory automation.
The organization serves its members by offering a network of industry resources to help solve some of the most critical business problems.
The MCAA announced the results following their 2021 Board of Directors election.