Tank for pH value regulation
Level measurement in pH value regulation
Process data
Measuring task:
Level measurement
Measuring range up to:
2 m
Medium:
Salt, sugar, citric acid, water
Process temperature:
-40 … +50 °C
Process pressure:
-1 ... 0 bar
Special challenges:
Aggressive products
Application
When correcting the pH value and adding ingredients; salt, sugar or citric acid are dissolved in water. Depending on the product, acids or bases are added to obtain the desired pH value in the final product. To ensure a continuous production process, reliable level measurement is required.
Your benefit
Safe
Approved materials according to FDA and EC 1935/2004
Cost effective
Maintenance-free operation
User friendly
Simple installation
Recommended products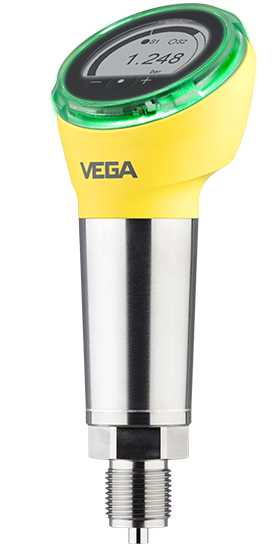 VEGABAR 38
Pressure sensor for hydrostatic level measurement
Hygienic process fittings enable aseptic operation
Robust, ceramic measuring cell with high resistance to acid and salt solution
Compact design facilitates easy installation
Measuring range - Pressure