Storage and buffer tanks
Level measurement and point level detection in small storage and buffer tanks
Process data
Measuring task:
Level measurement and point level detection
Measuring range up to:
10 m
Medium:
Liquid primary and intermediate substances
Process temperature:
-40 … +200 °C
Process pressure:
-1 … +20 bar
Special challenges:
Changing media
Application
Storage and buffer tanks enable a reliable material supply for various ongoing processes. The plant operators need to have exact level data from these tanks at all times to ensure timely replenishment and facilitate continuous production. In addition, the measured values form the basis of the statistical consumption analysis for validation and quality monitoring.
Your benefit
Reliable
Reliable protection against overfilling
Cost effective
Independent of product and process characteristics
User friendly
Simple to set up with maintenance-free operation
Recommended products
Radar, Vibration
Guided Wave Radar, Vibration

VEGAPULS 6X
Continuous level measurement with radar
High chemical resistance through PTFE antenna cover
Reliable measurement despite changing media
Maintenance-free thanks to non-contact measurement
Measuring range - Distance

VEGASWING 63
Vibrating level switch for point level detection
Universally applicable as overfill and dry run protection system for virtually all liquid applications
Media-independent switching point, reliable level information
Highly resistant materials and coatings allow use in different media
Test button for easy testing of instrument functionality during operation
Version
Standard
Hygienic applications
with gas-tight leadthrough
with tube extension
with temperature adapter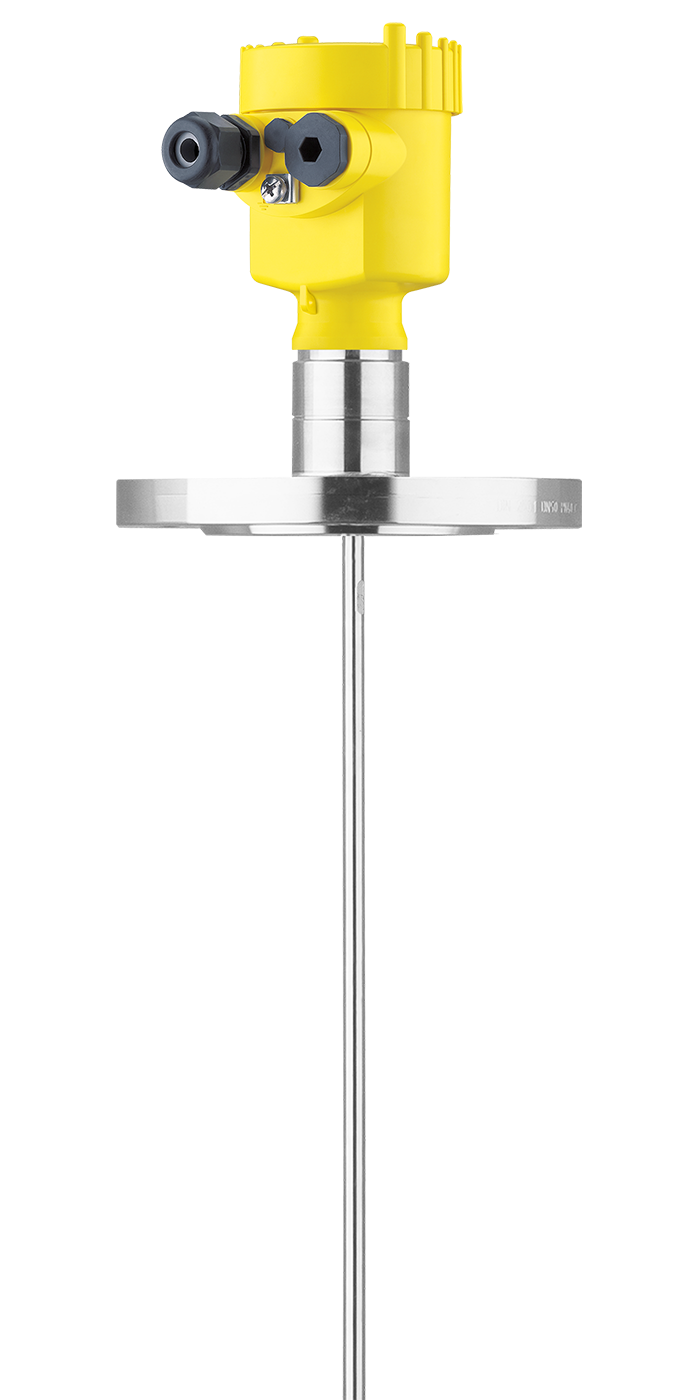 VEGAFLEX 81
Continuous level measurement with guided radar
Changing media or media with varying mixing ratios do not influence the measuring result
Simple, time-saving setup and commissioning
No recalibration when product change required
Measuring range - Distance

VEGASWING 63
Vibrating level switch for point level detection
Universally applicable as overfill and dry run protection system for virtually all liquid applications
Media-independent switching point, reliable level information
Highly resistant materials and coatings allow use in different media
Test button for easy testing of instrument functionality during operation
Version
Standard
Hygienic applications
with gas-tight leadthrough
with tube extension
with temperature adapter