Mobile storage tanks
Dependable remote monitoring of mobile storage tanks
Process data
Measuring task:
Level measurement
Measuring range up to:
5 m
Process temperature:
+3 ... +120 °C
Process pressure:
0 ... +5 bar
Special challenges:
Humid environment, foaming
Application
Safe filling and timely routing of tanker trucks is essential for reliable bitumen supply. The medium is hot and viscous and places high demands on both handling and safety. Accurate level measurement, in combination with wireless data transmission to a central location, guarantees optimal automatic refilling of these mobile containers.
Your benefit
Reliable
High availability via mobile inventory monitoring
Cost effective
Savings in fuel and operating costs through optimal logistics
User friendly
Automated supply chain via continuous, maintenance-free inventory monitoring
Recommended products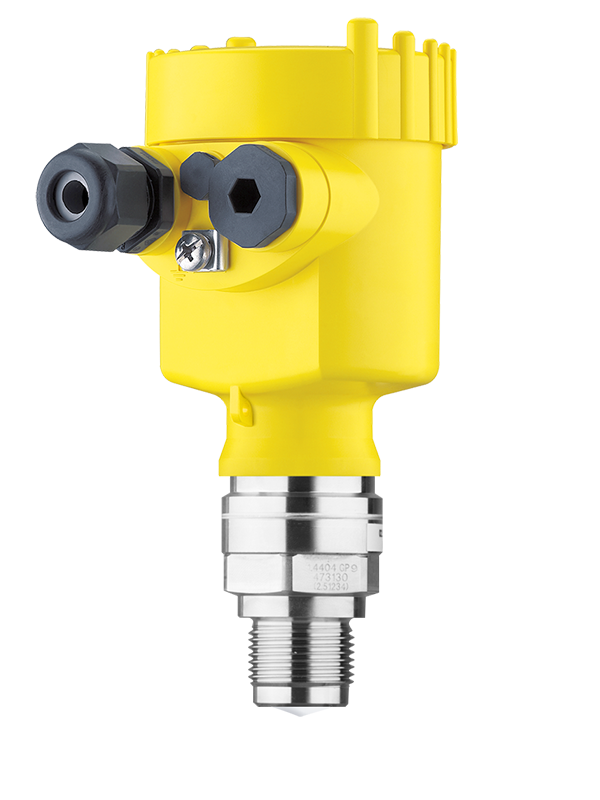 VEGAPULS 64
Level measurement with radar in mobile storage tanks
Reliable measurement independent of bitumen consistency and temperature
High accuracy thanks to very good signal focusing
Linearization and volume calculation directly in the sensor
Measuring range - Distance
PLICSMOBILE T81
External radio unit for HART sensors
Continuous transmission of measured values and position (GPS) via mobile telephone network
Simple, wireless remote diagnostics and remote maintenance
Stand-alone measurement via battery or accumulator powered PLICSMOBILE B81
Housing material
Plastic
Aluminium
Stainless steel (precision casting)
Input
up to 15 HART-capable sensors
up to 5 sensors with Ex applications (with transmitter power supply and passive)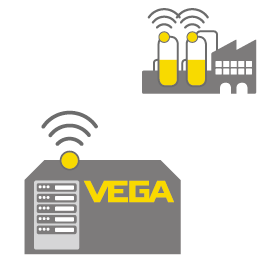 VEGA Inventory System
Software for data acquisition and visualization of level data
Easy access to live data around the clock
Accurate, up-to-date information on tank levels
Simplified management through wide range of functions
Fully automatic and timely notification of re-supply requirements
Increased security of supply
Save application
Save this application as a PDF file.
PDF Download
Industry brochure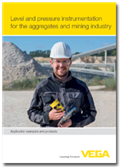 Level and pressure instrumentation for the aggregates and mining industry