Students learn more about STEM with a visit to VEGA Americas
Students from Silverton Paideia Academy stopped by VEGA Americas' campus as a part of Cincinnati's Adopt a Class.
This is the third year VEGA Americas participated in the year-long program dedicated to teaching students about job readiness and different career paths through positive role models.
Olivia Foltz-Buyniski, a member of the inside sales project orders team at VEGA, heads up the program as a part of the company's outreach program.
"The AAC program introduces students to a variety of career paths while enriching their education with fun and often messy activities. The program is a wonderful opportunity for different departments within VEGA to collaborate and invest in our community."
Foltz-Buyniski and other VEGA employees welcomed the fourth graders as they arrived on VEGA Americas' campus on top of the hill on Rosslyn Drive.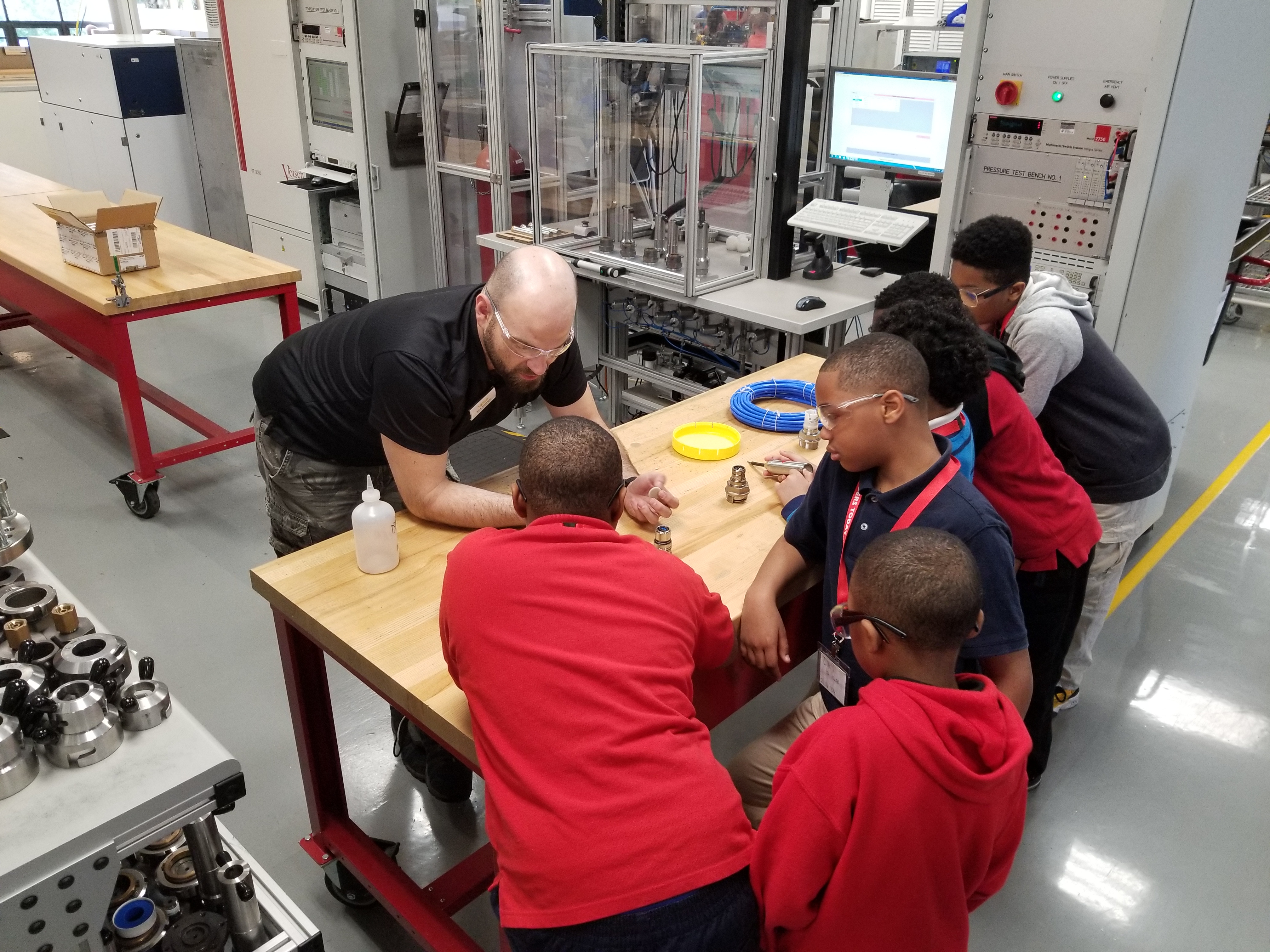 Co-CEO John Kronenberger provided a brief presentation explaining who VEGA is and the types of careers available in a manufacturing facility. Afterward, the roughly two dozen students broke up into smaller groups for a tour of all three buildings on campus with stops along the way.
Those stops included a number of interactive sessions and demonstrations showcasing how VEGA operates every day. Chief engineer Shawn Ahlers showed students how 3D printing works. The students witnessed how VEGA creates their own customized boxes for shipping. And digital media designer Ashley Seibert showed the fourth graders animations that demonstrate VEGA industries and technologies.
Other stops showcased the technologies VEGA develops, manufactures, and sells. Field service technician Sean Collins demonstrated switching while another stop used an ultrasonic sensor to measure the students' heights.
After a morning jam-packed with activities and demonstrations, the children had plenty of questions during the Q&A session over a pizza lunch, and organizers hope they were able to walk away with a better understanding of what a career in manufacturing can look like.
"We love it when students ask unexpected questions or connect the activities to their own experiences and what they've learned in class," added Foltz-Buyniski.
Adopt A Class photo gallery