Turbine building in the hydroelectric power plant
Level measurement and point level detection in a seepage water shaft
Process data
Measuring task:
Level measurement and point level detection
Measuring range up to:
3 m
Process temperature:
+5 … +30 °C
Process pressure:
0 … 0 bar
Special challenges:
High safety and security requirements
Application
A large number of sensors are deployed to ensure reliable operation of the generators and turbines in the hydroelectric power plant. They monitor the pressure in the hydraulic lines, the lubricant supply for turbine bearings, vibration, temperatures and many other parameters. At the lowest point of the plant, cooling water from the generators and any leakage water from the Kaplan or Francis turbines is collected in a seepage water shaft, pit or sump. To prevent a flooding of the shaft and thus of the turbine building, with disastrous results for equipment, the sensors are often installed redundantly. As additional protection, the maximum water level is monitored with a point level switch.
Your benefit
Reliable
Protection against flooding of the turbine building with high reliability water level detection of the seepage shaft
Cost effective
Optimal operation and monitoring of the pumps
User friendly
Easy installation, even in tight spaces
Recommended products
VEGAPULS C 21
Level measurement with radar in the seepage water shaft
Exact measuring results unaffected by internal fixtures and foaming
High plant availability thanks to wear and maintenance free measurement
Highly resistant materials ensure a long service life
Measuring range - Distance

VEGASWING 63
Level detection with vibrating level switch as overfill protection in the seepage water shaft
High switching reliability through continuous self-monitoring
Low maintenance costs thanks to wear-free measuring principle
Simple setup and commissioning through adjustment-free sensor design

Version
Standard
Hygienic applications
with gas-tight leadthrough
with tube extension
with temperature adapter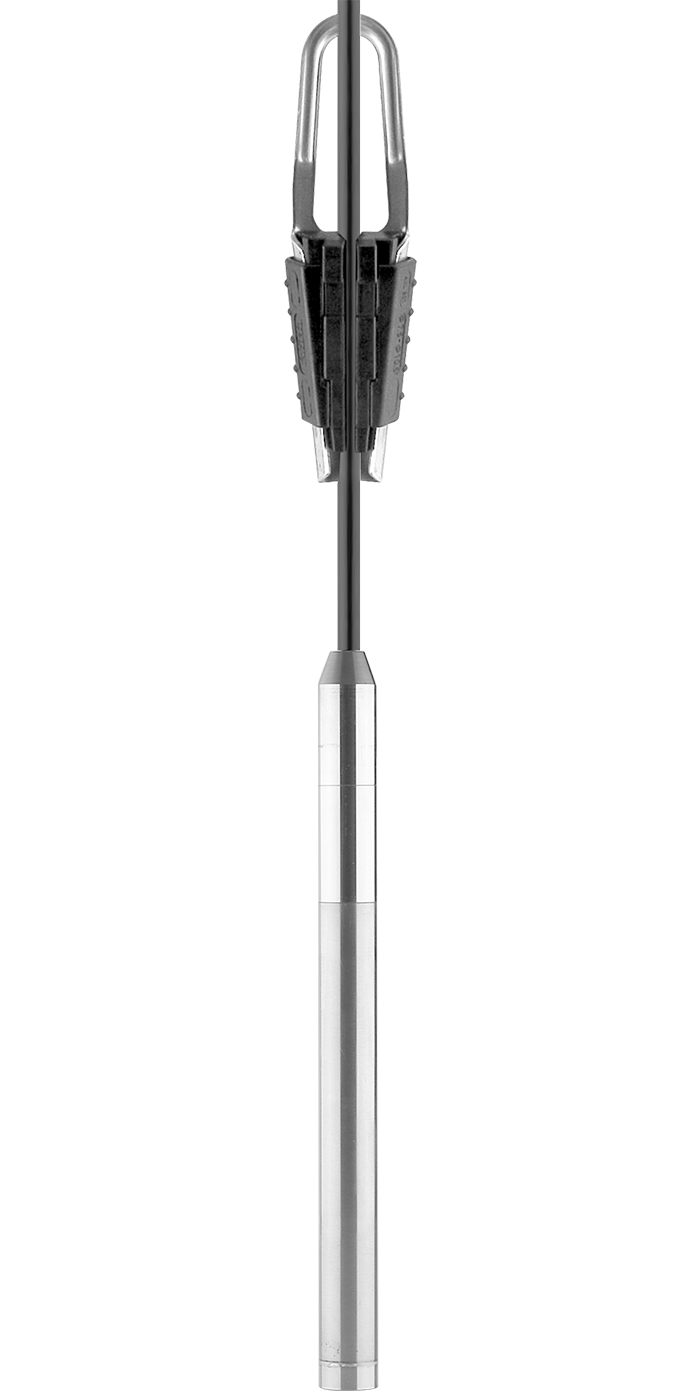 VEGAWELL 52
Hydrostatic level measurement for monitoring the water level in the seepage shaft
High-resistance ceramic measuring cell ensures high availability
Excellent long-term stability reduces the need for maintenance
Simple mounting and setup reduces installation costs
Measuring range - Pressure

VEGASWING 63
Level detection with vibrating level switch as overfill protection in the seepage water shaft
High switching reliability through continuous self-monitoring
Low maintenance costs thanks to wear-free measuring principle
Simple setup and commissioning through adjustment-free sensor design

Version
Standard
Hygienic applications
with gas-tight leadthrough
with tube extension
with temperature adapter