Preparation tank for solvents
Level measurement in the preparation tank for solvents
Process data
Measuring task:
Level and pressure measurement, point level detection
Measuring range up to:
1.4 m
Process temperature:
-10 … +150 °C
Process pressure:
-1 … +10 bar
Special challenges:
Condensation, media with low dielectric constant
Application
The various solvents and intermediate carrier materials have to be first prepared before they proceed onto further production steps. This is usually carried out in bioreactors and fermentation tanks. These vessels are enclosed with a steam heating jacket to regulate the temperature inside the mixing process. The level measuring system is needed to control filling and discharge as well as monitor during the process. Level detection prevents the tank from overfilling or running empty.
Your benefit
Reliable
Approved materials in compliance with FDA and EC 1935/2004
Cost effective
Maintenance-free operation
User friendly
Simple installation
Recommended products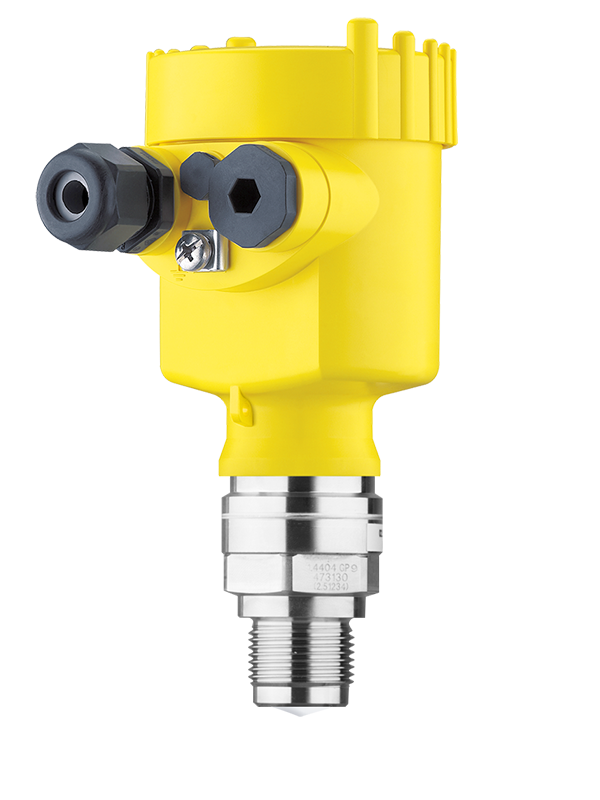 VEGAPULS 64
Non-contact level measurement in the preparation tank for solvents
Strong focusing allows reliable measurement at close range and at the bottom of the tank as well as in media with low dielectric constant
The front-flush, encapsulated antenna is easy to clean and resistant to the extreme conditions of the SIP and CIP processes.
Measurement not affected by condensation and internal fixtures
Measuring range - Distance
VEGASWING 63
Vibrating level switch as overfill and dry run protection
Reliable detection of the limit level, independent of medium
Reliable function under all process conditions
Simple setup without adjustment
Hygienic design ensures easy and reliable CIP and SIP cleaning
Version
Standard
Hygienic applications
with gas-tight leadthrough
with tube extension
with temperature adapter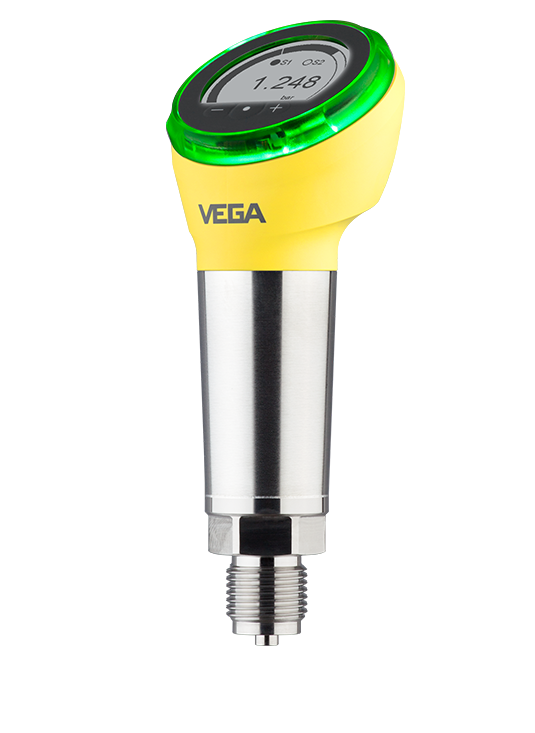 VEGABAR 38
Pressure monitoring with IO-Link connection in the supply line of the heating medium
Reliable measurement thanks to fast response time
Robust ceramic CERTEC® measuring cell guarantees a long service life
Simple operation thanks to VDMA menu structure and integrated display
Measuring range - Pressure
Save application
Save this application as a PDF file.
PDF Download
Industry brochure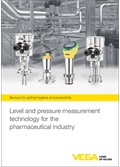 Level and pressure measurement for pharmaceutical industry