Surge tank
Pressure monitoring and point level detection in the surge tank
Process data
Measuring task:
Pressure measurement and point level detection
Measuring range up to:
10 bar
Process temperature:
0 … +30 °C
Process pressure:
0 … +10 bar
Special challenges:
Pressure shocks
Application
In the central drinking water supply system, air-bladder chambers are used to compensate for pressure fluctuations in the supply line. They are used primarily to stabilize smaller water networks, where, for economic reasons, a water tower is not an option. A pressure transmitter is deployed to monitor the tank and control the pumps. A low level switch detects the minimum water level in the tank and thus prevents air from entering the water supply network.
Your benefit
Reliable
Reliable monitoring of tank pressure
Cost effective
Long service life through maintenance-free operation
User friendly
Simple operation and adjustment
Recommended products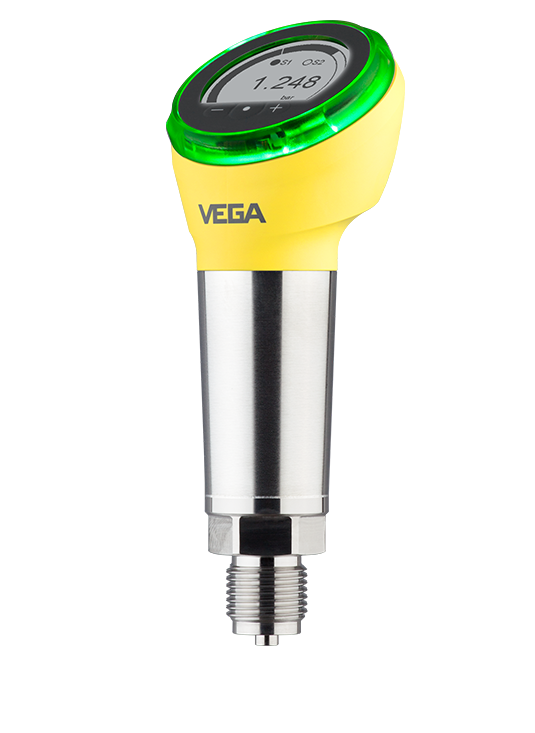 VEGABAR 38
Pressure transmitter and pressure switch for monitoring the pressure in the surge tank
Integrated pressure switch ensures optimal pump control
High long-term stability thanks to robust ceramic CERTEC® measuring cell
Non-sensitive to pressure shocks
Measuring range - Pressure

VEGAPOINT 21
Capacitive level switch as dry run protection for the surge tank
Reliable function, regardless of process conditions
Small installation dimensions for tight spaces
Adjustment-free setup
Save application
Save this application as a PDF file.
PDF Download
Industry brochure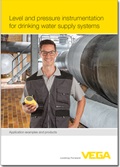 Level and pressure instrumentation for drinking water supply systems