Grit trap
Point level detection in a grit trap
Process data
Measuring task:
Solids detection under water
Measuring point:
Container
Measuring range up to:
0.5 … 1 m
Process temperature:
+20 ... + 30 °C
Process pressure:
+1 … +2 bar
Special challenges:
Abrasion, mechanical influences, caked deposits
Application
Through circulation and aeration of the wastewater, mineral substances such as grit and sand settle to the bottom of the settling basin. Point level detection of settled sand under water prevents equipment malfunction and damage and controls the cleaning cycle in the grit trap.
Your benefit
Reliable
Reliable control of the cleaning cycle in sand traps
Cost effective
Targeted cleaning depending on the amount of sand deposits
User friendly
Simple installation and maintenance-free operation
Recommended products
VEGAVIB 62
Level detection of settled grit under water
Reliable function through product-independent switching point
Wear and maintenance free operation
Freely moving sensor element and highly durable suspension cable
Version
Detection of solids in water
Suspension cable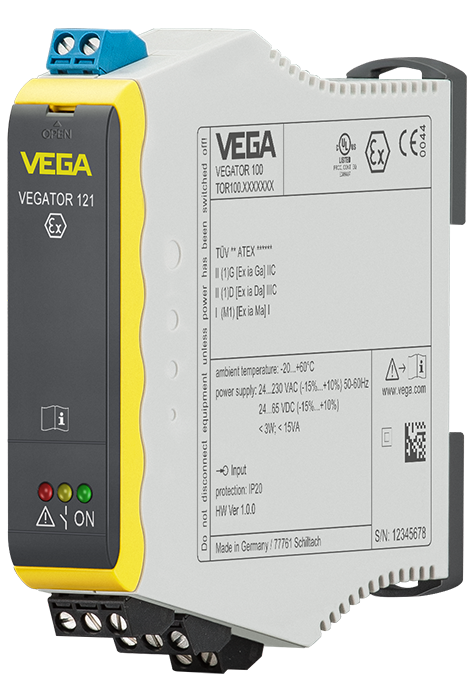 VEGATOR 121
Single channel controller for level detection
Comprehensive monitoring detects short-circuit and line break of the measuring cable and interferences in the sensor
Simple and comfortable SIL and WHG function test by means of test key
Simple installation through carrier rail mounting as well as detachable, coded terminals
Input
1 x sensor input two-wire 8/16 mA
Output
1 x operating relay (SPDT)
Optionally 1 x fail safe relay output (SPDT)
Save application
Save this application as a PDF file.
PDF Download
Industry brochure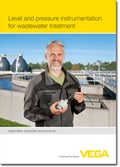 Level and pressure instrumentation for wastewater treatment