Reaction vessel
Level measurement and point level detection in the reaction vessel
Process data
Measuring task:
Level measurement and point level detection
Measuring range up to:
15 m
Medium:
A variety of liquids
Process temperature:
-40 … +200 °C
Process pressure:
-1 … +10 bar
Special challenges:
Changing media, turbulent product surface, foam, agitators and heating coils
Application
Changing media, as well as process pressures and temperatures, characterize the typical reaction processes in a reaction vessel. This is a big engineering challenge, because any sensors used to control the process need to deliver reliable measurements under these conditions. To meet the diverse conditions found in reaction vessels, level measurement and point level detection instrumentation must cover a broad spectrum of applications.
Your benefit
Reliable
Reliable measurement, independent of both ambient and process conditions
Cost effective
Highly resistant materials ensure a long service life
User friendly
Simple installation and setup
Recommended products
Radar, Vibration
Differential pressure, Vibration

VEGAPULS 6X
Non-contact level measurement with radar in reaction vessels
Measuring result unaffected by agitator thanks to false signal suppression

High chemical resistance through PTFE antenna cover

Small process fittings allow easy installation
Measuring range - Distance

VEGASWING 63
Vibrating level switch for liquids for level detection as overfill and dry run protection system in the reaction vessel
Media-independent switching point, reliable level information
Highly resistant materials and coatings allow use in a variety of media
Test button for easy testing of instrument functionality during operation
Version
Standard
Hygienic applications
with gas-tight leadthrough
with tube extension
with temperature adapter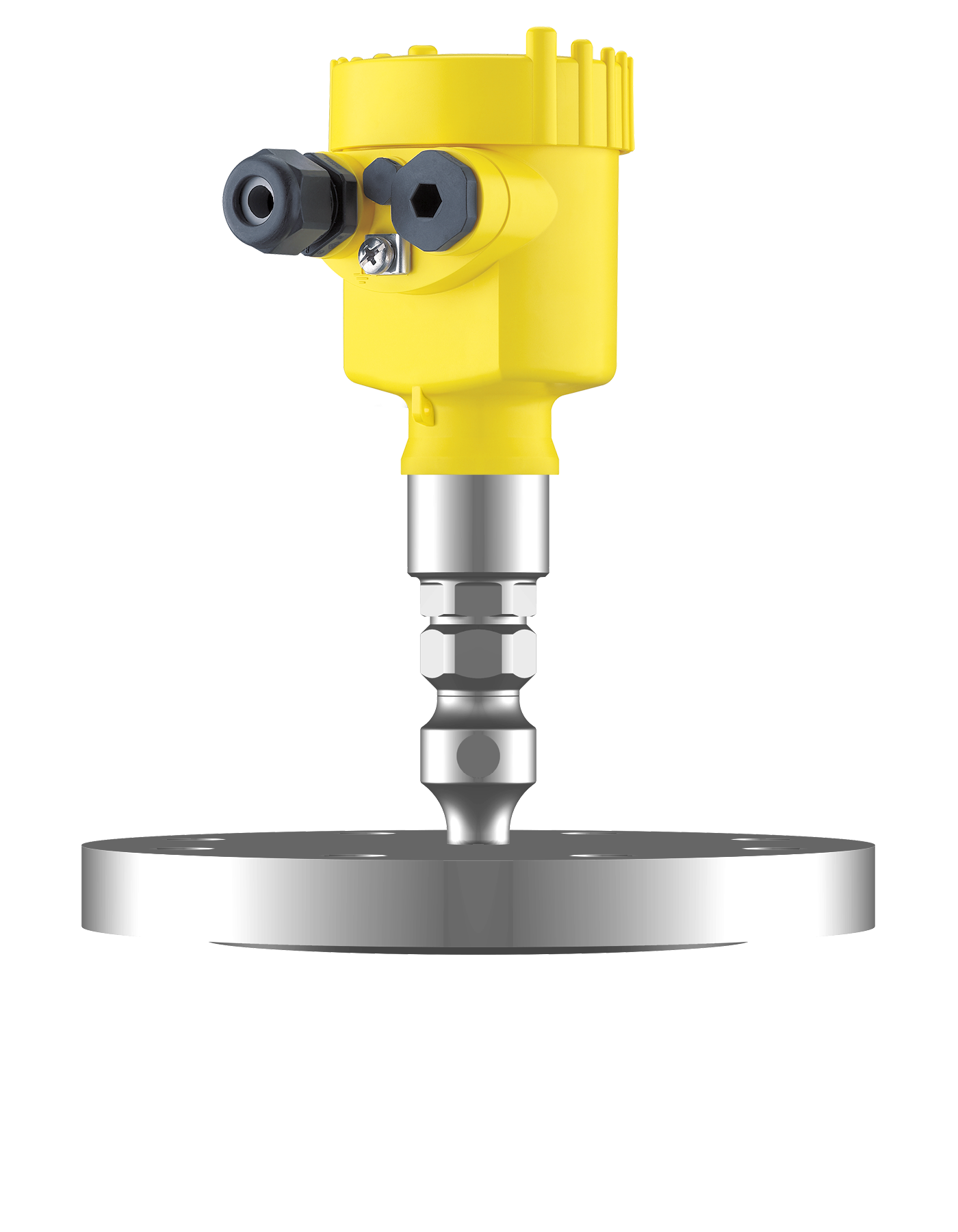 VEGABAR 81
Electronic differential pressure measuring system for level measurement in the reaction vessel
Trustworthy level measurement, independent of the overpressure in the reactor
Oil-free measuring cell makes it the ideal solution for all vacuum applications
No influence on the measurement from internal structures, agitators or foam on the surface of the medium
Measurement is unaffected by the ambient temperature (no external, oil-filled capillary tubes)
Measuring range - Distance
Measuring range - Pressure

VEGASWING 63
Vibrating level switch for liquids for level detection as overfill and dry run protection system in the reaction vessel
Media-independent switching point, reliable level information
Highly resistant materials and coatings allow use in a variety of media
Test button for easy testing of instrument functionality during operation
Version
Standard
Hygienic applications
with gas-tight leadthrough
with tube extension
with temperature adapter