Drinking water pipeline
Pressure monitoring and point level detection in the drinking water pipeline
Process data
Measuring task:
Pressure measurement and point level detection
Measuring point:
Pipeline
Measuring range up to:
20 bar
Process temperature:
0 … +20 °C
Process pressure:
0 … +20 bar
Special challenges:
Surges in pressure
Application
To transport drinking water even to the remotest drinking water storage facilities, pumping stations generate the required water pressure, which is constantly monitored by a pressure transmitter. A level switch serves as dry run protection for the pumps.
Your benefit
Reliable
Approved materials according to FDA and EC 1935/2004, as well as local certification
Cost effective
Long service life guarantees uninterrupted operation
User friendly
Uniform operation
Recommended products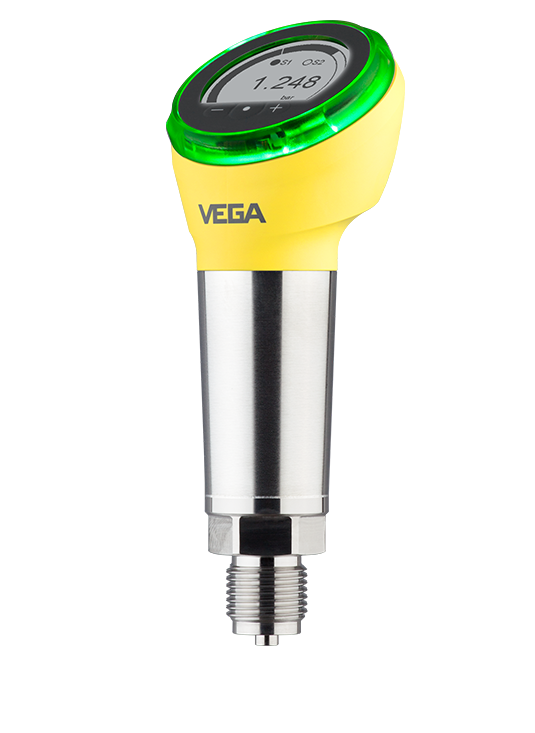 VEGABAR 38
Pressure sensor for monitoring pressure in the drinking water pipeline
CERTEC® measuring cell meets the hygiene requirements
Long-term stability thanks to robust ceramic CERTEC® measuring cell
Resistant to hydraulic pressure shocks
Measuring range - Pressure

VEGAPOINT 21
Capacitive level switch as dry-run protection for drinking water pumps
Wear and maintenance free for high plant availability
Reliable switching function independent of process conditions
Simple setup via Bluetooth operation
Measuring range - Distance
Save application
Save this application as a PDF file.
PDF Download
Industry brochure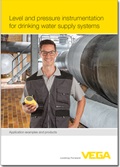 Level and pressure instrumentation for drinking water supply systems