Sludge drying
Measurement of belt loading and mass flow in a thermal sludge drying facility
Process data
Measuring task:
Density measurement
Measuring point:
Conveyor belt
Measuring range up to:
1300 … 1900 kg/m3.
Process temperature:
+80 ... +130 °C
Process pressure:
0 … 1 bar
Special challenges:
High temperatures, abrasion
Application
Through drying, the weight and volume of the sludge is further reduced. In the thermal drying unit, which is equipped with a belt drier and a hot (+80 to +130 °C) air stream, water is removed from the sludge through evaporation. The continuous monitoring of belt loading is done by means of radiometric, i.e. radiation-based, measurement - this technique allows optimal, cost-effective dryer control.
Your benefit
Reliable
Reliable monitoring of belt loading
Cost effective
Optimal equipment operation
User friendly
Simple external installation
Recommended products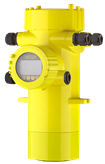 MiniTrac 31
Continuous monitoring of belt charging

Non-contact measurement of the sludge level in the dryer
Simple retrofitting during operation
Optimal, cost-effective dryer control
Measuring range - Distance

VEGASOURCE 31
Source holder with locking mechanism
Reliable shielding allows use without control area
Small footprint and easy installation
Operational reliability through pneumatic on and off switching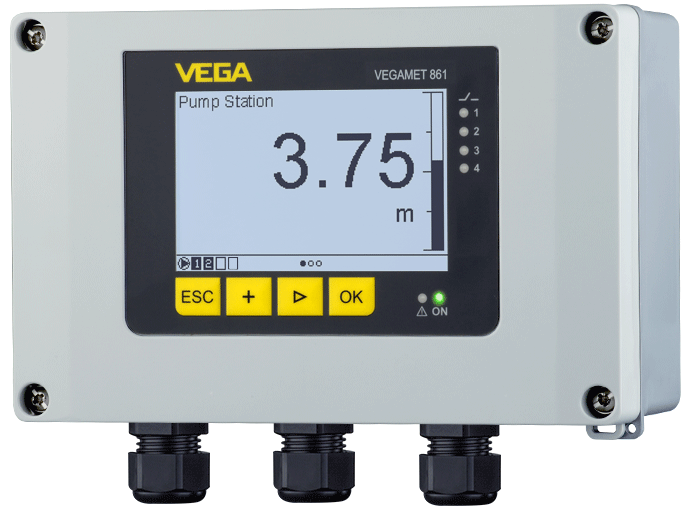 VEGAMET 861
Controller for powering the sensor, processing and displaying the measured values
Clear, easy-to-read, user programmable display
Robust housing designed for the harsh conditions in the field
Universal controller for water and wastewater applications
Input
1 x 4 … 20 mA/HART sensor input
2x digital input
Output
1 x 0/4 … 20 mA current output
1x failure relay (instead of operating relay)
4x operating relay