VEGAWAVE S61
Vibrating level switch for granular bulk solids
For granulated bulk solids from density 100 g/l
Application area
Pre-configured lengths of 150, 500, 1000 or 1500 mm available. Limited choice of electronics and approvals.
The VEGAWAVE S61 is a level switch for universal use in powders and fine-grained bulk solids. The level switch detects reliably and robust the min. or max. level. The tuning fork is ideal for use either in adhesive and abrasive products as well as in bulk solids with very low density.
Application
Technical specifications
Documentation
Accessories
Configure product
Application area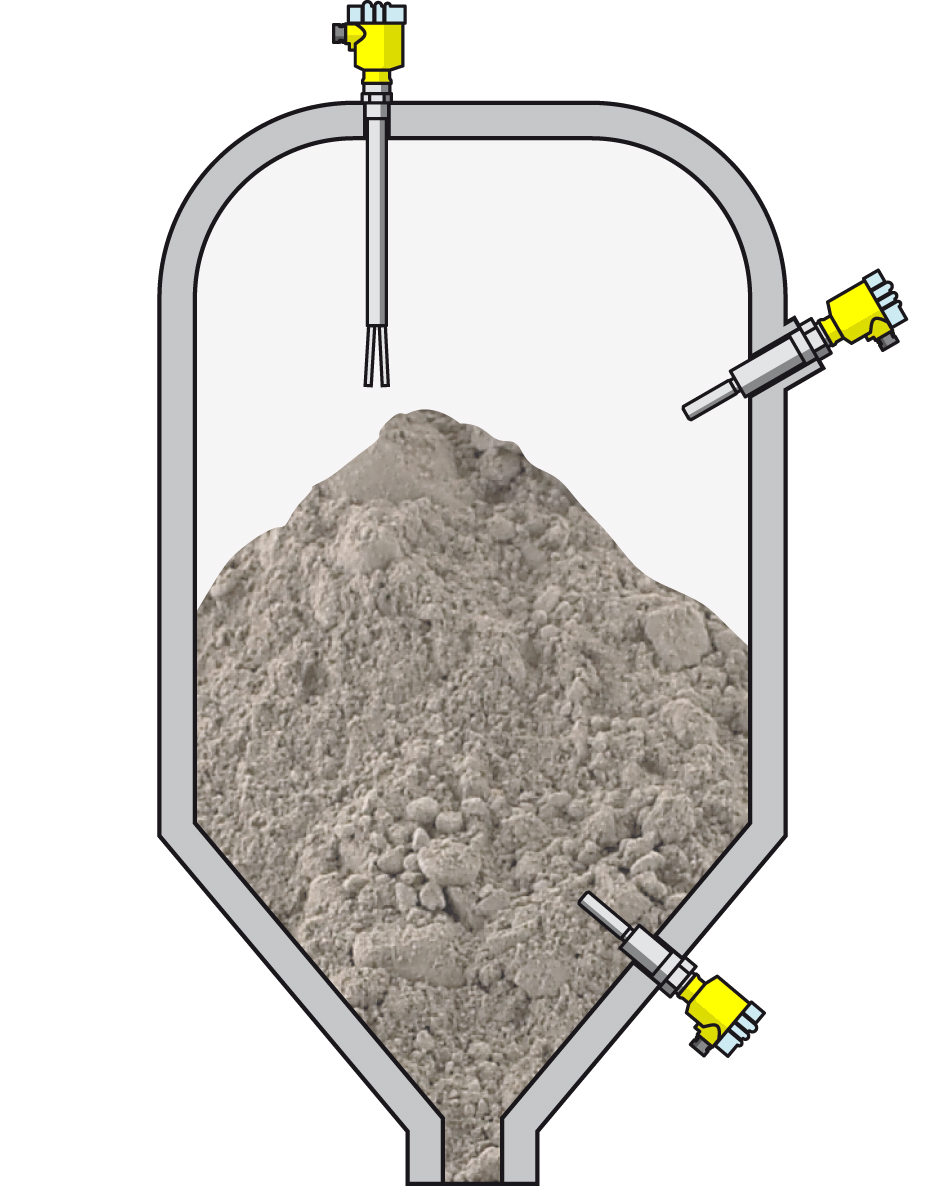 Technical specifications
Process pressure
-1 ... 25 bar
[

Bar

-

kPa

-

psi

]
Output
Relay (DPDT)
Transistor (NPN/PNP)
Approvals
Explosion protection
Dust explosion protection through housing "t"
Operating instructions
VEGAWAVE S 61
Transistor (NPN/PNP), Relay (DPDT)
Further downloads for this product
All documents and software for this product can be found in our Download Center.
Show all downloads
;
Loading device data
Configuration is being created
Loading configuration
An error has occurred
An error occurred when starting the configurator. We have documented the error and are working on it.
Please try again later. Alternatively you can contact us directly.
Thank you very much for your understanding.
Prices, delivery times & more
Log in to myVEGA to get the full functionality.
Prices & delivery times
Quotes & orders
2D & 3D drawings
Save configurations
Register now
myVEGA
With myVEGA as your personal information platform, you'll have at your disposal numerous online functions revolving around the VEGA products.
Configurator for the entire VEGA product range
Information about prices and delivery times
Order directly online
Saving of configurations
2D/3D drawings of your configured instrument
Overview of order transactions
Still no access?
Register for free
Log into myVEGA
Here you can log in with your access data in myVEGA.
Forgot password?
Forgot password
Enter your e-mail address and we will send you a link to reset your password.
Reset password Cancel
We´ve sent you an email to reset your password.
Sorry, your password could not be changed.