Sensors for the food industry
The processes of the food industry place very high requirements on hygiene. VEGA sensors are the right "ingredient" for processing raw materials such as sugar or starch and for the production of beverages, dairy products or chocolate products.

Level and pressure instrumentation for all measuring tasks
VEGA sensors are well equipped for the complex measuring tasks in process automation – from the measurement of viscous liquids in small containers, with stirrers or heating coils, to fine powders or abrasive bulk solids. Thanks to their versatile connection options, they can be easily integrated into any application in the process.
FDA
EG 1935/2004
EHEDG
3-A
Easy cleaning – reliable processes
Hygiene, speed and flexibility
To help ensure hygienic and stable food production processes, VEGA offers materials specially tailored to the strict requirements of the industry – with all necessary approvals and material properties according to FDA and EG 1935/2004. Our hygienic designs meet the requirements of EHEDG and 3-A Sanitary.
Efficient CIP cleaning
Cleaning in Place (CIP) refers to a method for cleaning processing facilities such as those used in food production.
During CIP cleaning, different liquids are pumped through the system piping. The cleaning media used are caustic and acidic solutions, some in high concentrations, often at extremely high temperatures.
VEGA sensors ensure that all required liquids are always available in sufficient amounts and reliably withstand the complex processes.
Sensors for the food industry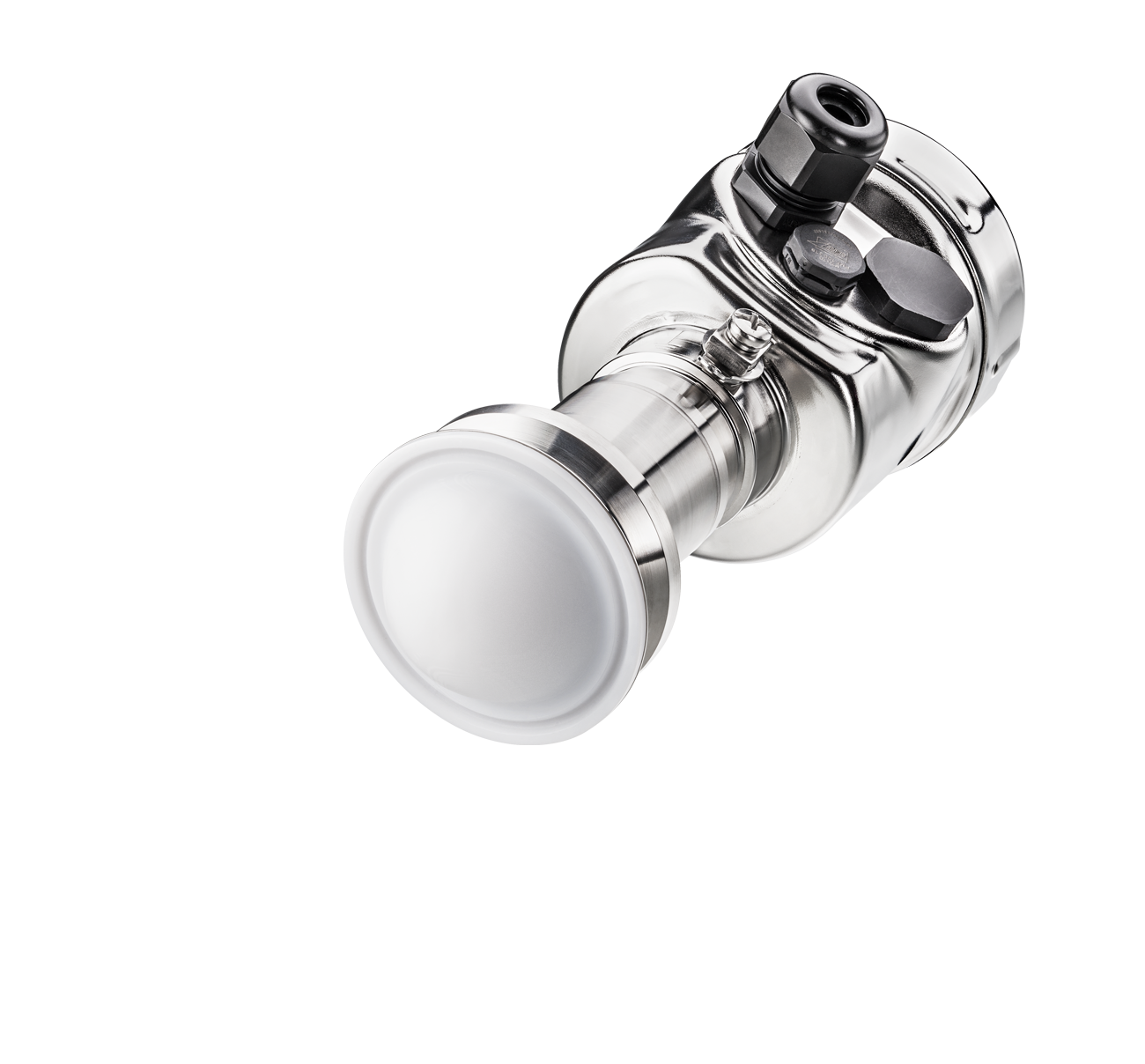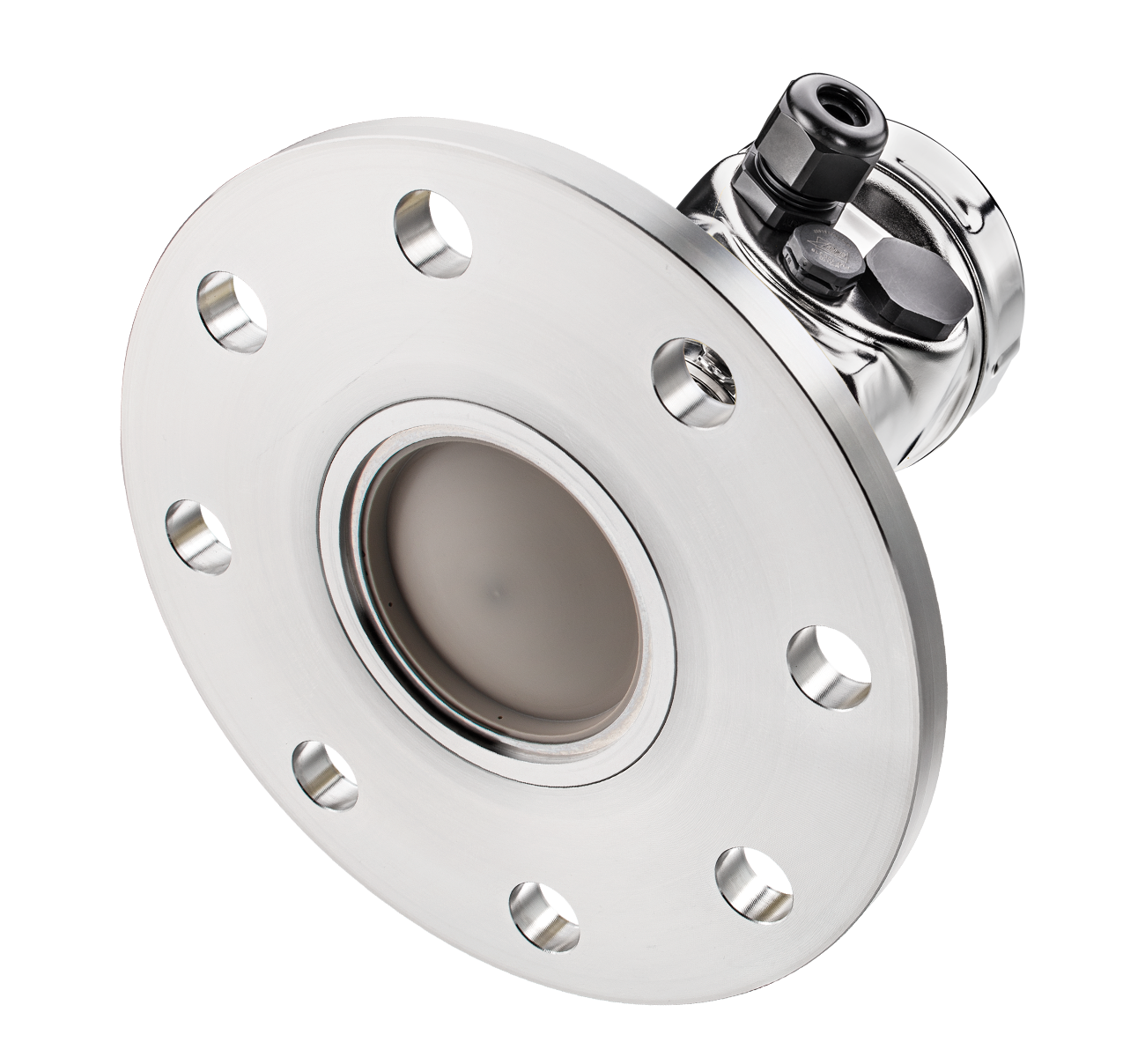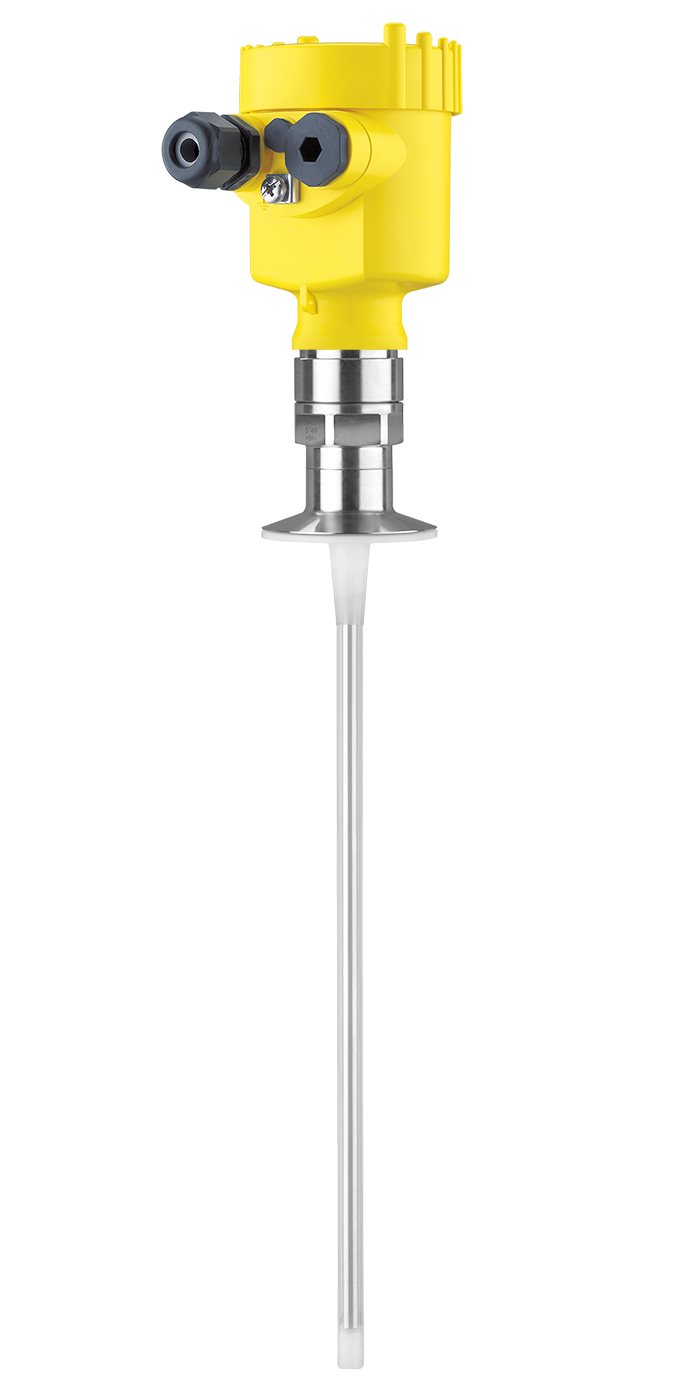 VEGAFLEX 83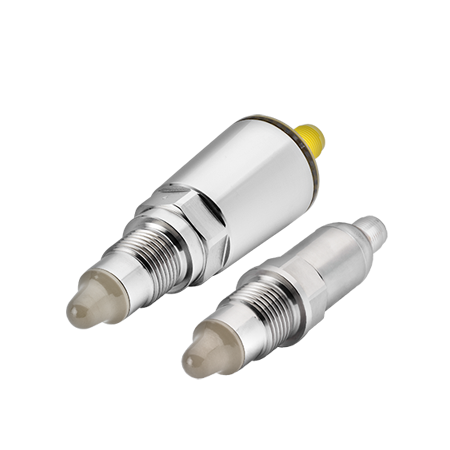 VEGAPOINT
Capacitive level switches for the detection of water-based liquids and light bulk solids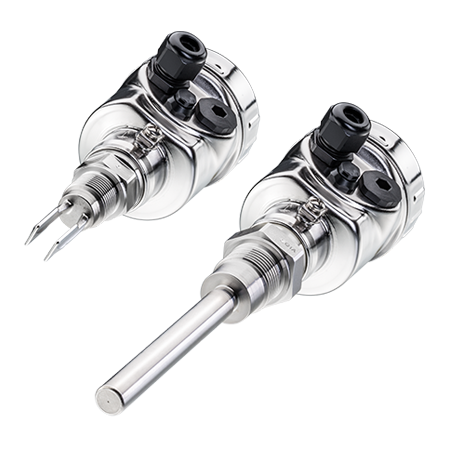 Vibrating level switches
Vibrating level switches for liquids and bulk solids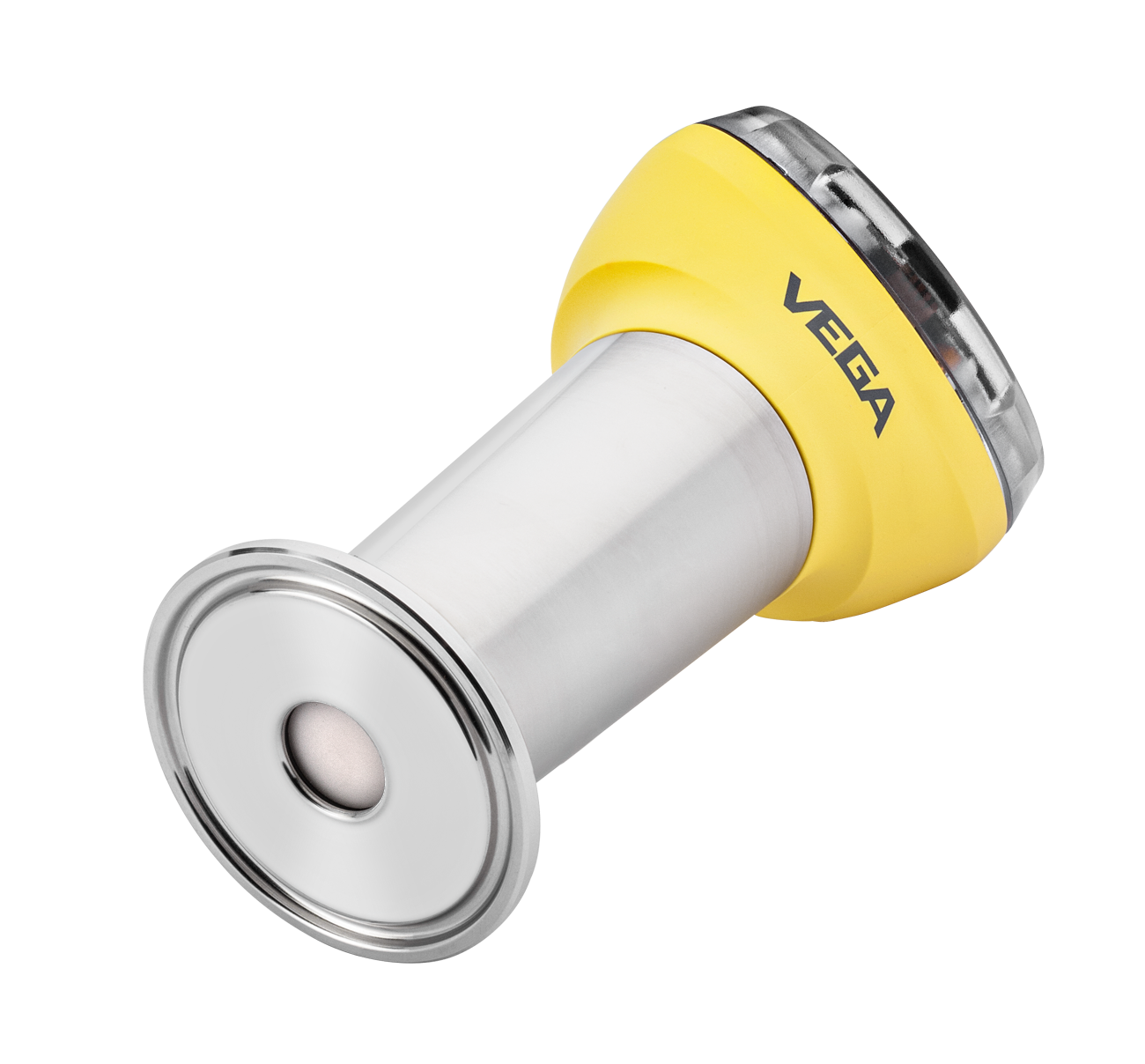 Ceramic measuring cell
The ceramic measuring cell is oil-free and measures the pressure reliably up to 60 bar, even if the medium is rough and abrasive. Its extreme robustness and overload resistance make it the optimal solution in many applications.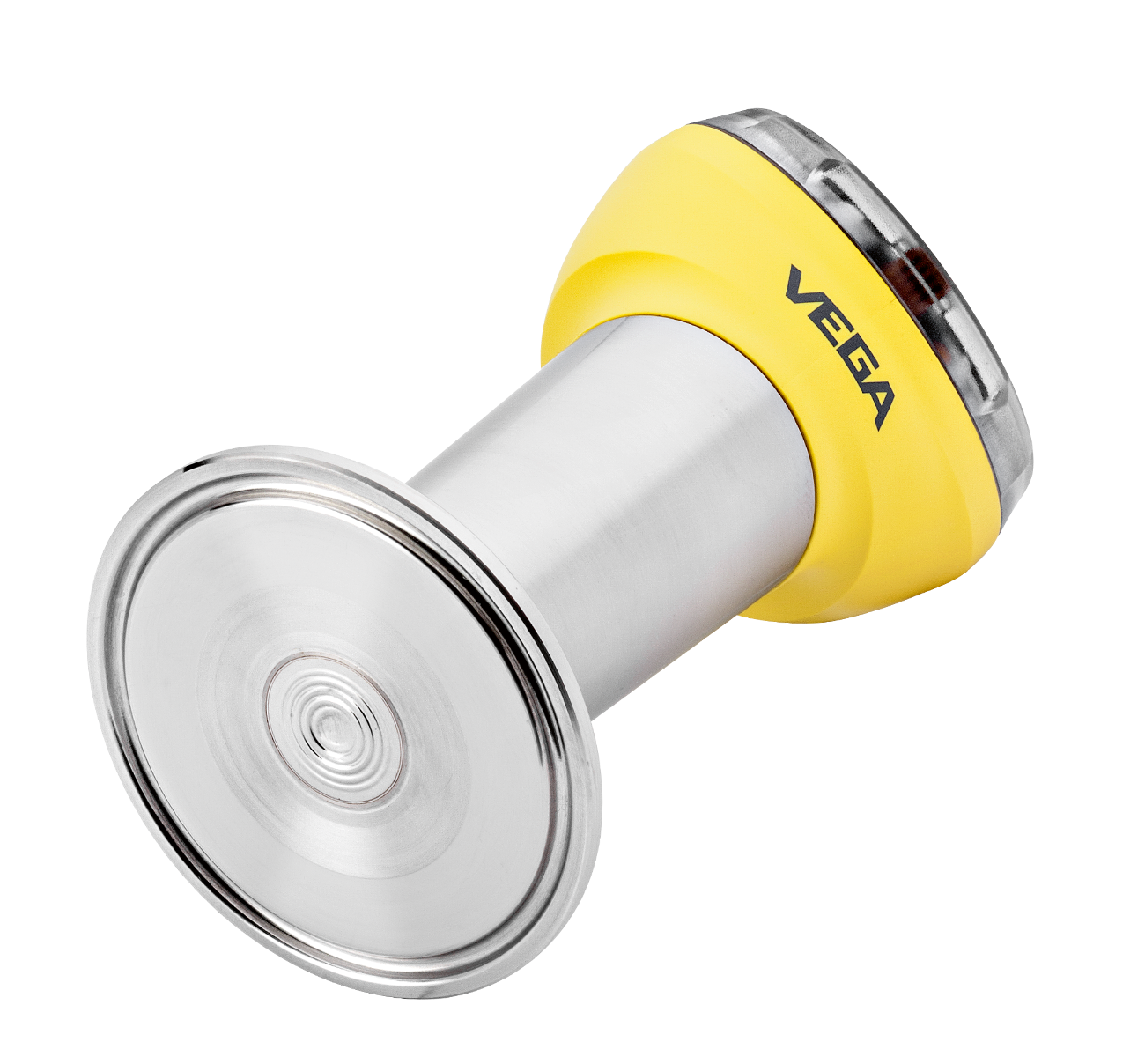 Metallic measuring cell
The metallic measuring cell is fully welded and elastomer-free, it's also suitable for pressures up to 1,000 bar. It meets all the material requirements according to FDA, EC 1935/2004, GB Standard, with a hygienic design that optimises cleaning, according to 3-A and EHEDG.
Standardised hygienic adapter for level, pressure and point level sensors
Any common adapter system that complies with EC 1935/2004, FDA, EHEDG, 3-A can be used for level sensors as well as for pressure and point level sensors. Whether all metallic or with elastomer O-ring sealing: The sensors fit all standard, commercially available hygienic connections.
Flexible and simple integration
Fast exchange
Reduced production downtime
Fewer instrument versions in stock

Reliable processes – consistent product quality
VEGA sensors deliver a convincing performance in applications that require a perfectly hygienic environment: they minimize maintenance and downtime while significantly increasing safety and efficiency. High-quality materials withstand the aggressive cleaning agents: the hygienic design is free of gaps and dead spaces and precludes leakage even during steam jet cleaning.
Maximum system availability
VEGA supports efficient processes with the right components: with sensors that detect even the smallest level or pressure changes and that can be installed very quickly with standard fittings. M12 and valve plug connectors make a significant contribution to reducing the costs of automated processes to a reasonable level.
Interconnected solutions
Online-Tools
To ensure that production facilities are competitive today and stay competitive tomorrow, process cycles have to be optimized and costs reduced – without compromising quality. With intelligent networking and unique services, VEGA makes processes noticeably more efficient and reliable throughout the entire value-added chain.
Our service for you
Every application is different and has its own special challenges. You'd like to talk with an expert and work out together with him which sensor best fulfils your requirements? Just give us a call. We're happy to give advice and help you select the right instrument.
News, events and more
Blog articles on the subject of food
Events dealing with the subject of food
Videos on the subject of food
We need your consent
This content is provided by an external provider. If you activate the content, personal data may be processed and cookies set.
We need your consent
This content is provided by an external provider. If you activate the content, personal data may be processed and cookies set.