Lime silo
Level measurement and high level detection in the lime silo
Process data
Measuring task:
Level measurement and point level detection
Measuring range up to:
0 … 8 m
Process temperature:
0 ... +30 °C
Process pressure:
1 … 3 bar
Special challenges:
Abrasion, caked deposits, silo internals
Application
In the nitrogen and phosphorus removal stage, lime is used to stabilize the pH value. Stored in silos, the lime is added to the wastewater as a solid or as an aqueous suspension. The silo content is measured by a radar sensor and a point level sensor detects the maximum level and transmits a full signal.
Your benefit
Reliable
Certain measurement even during filling
Cost effective
Reliable measurement of the total material volume in the silo
User friendly
Simple installation and setup
Recommended products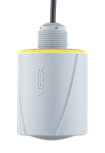 VEGAPULS C 23
Non-contact level measurement with radar in the lime silo
Maintenance-free operation thanks to non-contact measuring method
Reliable measurement despite strong dust generation and buildup on the sensor
Very good focusing allows exact measurement even with material deposits on the silo walls
Measuring range - Distance

VEGACAP 65
Point level detection for full signal during filling

Point level detection for reliable high level alarm during filling
Mechanically robust sensor version guarantees long service life
cable length shortened for easy adaptation to vessel size
Measuring range - Distance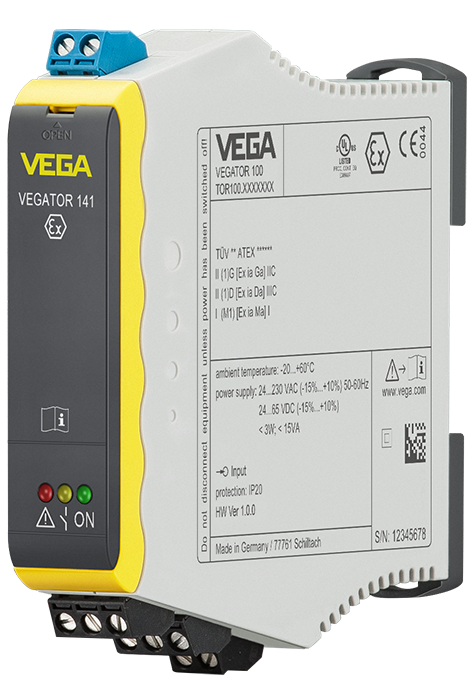 VEGATOR 141
Double channel signal conditioning instrument for level detection
Simple adjustment of the switching point through a potentiometer
Clearly visible switching status via LED
Simple installation through carrier rail mounting as well as detachable, coded terminals
Input
1 x 4 … 20 mA sensor input
Output
1 x operating relay (SPDT)
Optionally 1 x fail safe relay output (SPDT)